Your search has returned no results.
PEI hockey fans! Get fit with UPEI and Hockey FIT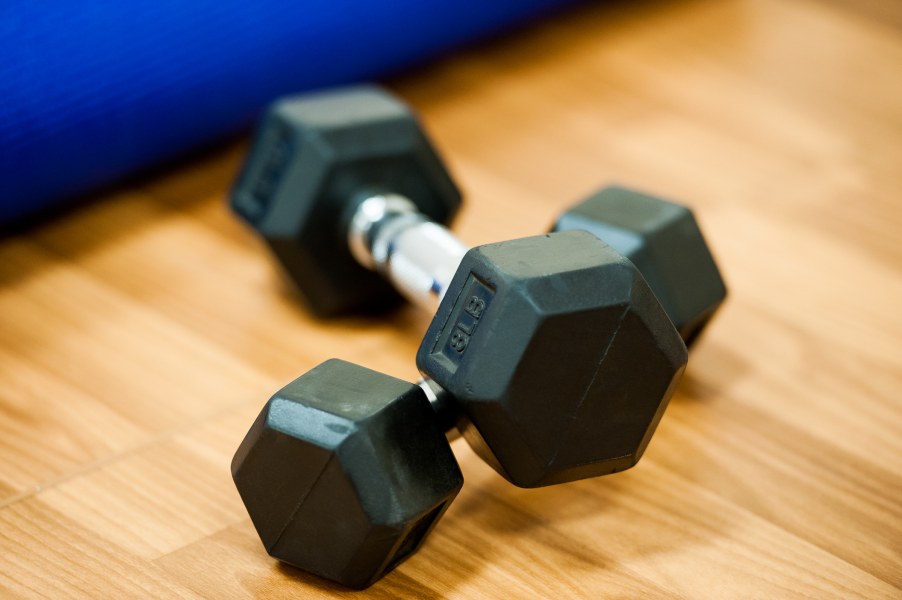 The University of Prince Edward Island has partnered with the Charlottetown Islanders and Western University's Hockey Fans In Training (FIT) program to help hockey fans eat better and improve their physical fitness. Hockey FIT is a three-month off-ice healthy lifestyle program for men who are overweight or obese, between 35 and 65 years of age, and fans of their local hockey team. The program is offered free as part of a federally funded research study. On PEI, Hockey FIT will be led by UPEI undergraduate kinesiology field placement students.
"We are excited that our students will get hands-on experience helping these participants improve their health and fitness," said Dr. Travis Saunders, associate professor of kinesiology at UPEI. "This will add to the skills we work to develop in our program."
Maintaining a healthy lifestyle, including regular physical activity and healthy eating, plays an important role in the well-being and quality of life of Canadians and helps prevent chronic diseases like type 2 diabetes, heart disease, and some cancers. Excess weight is a top risk factor for developing chronic diseases and significantly compromises the health of Canadians. In Canada, men, particularly those who are middle-aged, are almost 35 per cent more likely than women to be overweight or obese.
The Public Health Agency of Canada (PHAC) has invested up to $2.5 million over three-and-a-half years to help expand Western University's Hockey Fans in Training (Hockey FIT) program across the country. The program aims to motivate Canadian adult males to eat healthier foods and become more physically active by incorporating participants' passion for hockey into the initiative.
The curriculum includes an education component that focuses on healthy eating and the importance of physical activity, as well as an exercise component that involves aerobic, strength, and flexibility exercises. Connecting to participants' passion for hockey, the program incorporates activities like stick handling drills to promote being active and includes the opportunity to go behind the scenes at the Islanders' home rink.
"The Government of Canada knows that physical activity is a pillar of healthy living," said the Honourable Ginette Petitpas Taylor, Canada's Minister of Health. "That's why we are committed to supporting and encouraging initiatives, like the Hockey FIT program, that get Canadians moving and keep them active through physical activity and sport. This program is encouraging men across Canada to take their love of hockey and turn it into an opportunity to improve their health by moving more and eating healthier foods."
"Canadian men live an average of four years less than Canadian women—with an even greater gap for Indigenous men and men living in rural settings or with lower incomes," said Dr. Theresa Tam, Canada's Chief Public Health Officer. "Finding innovative ways to encourage men to get more active, improve their diets, and achieve and maintain healthy weights is important to help change this trend. Programs like Hockey FIT are an example of turning a passion into a path to improving one's health and well-being."
"Men are under-represented in health promotion programs and visit their doctor less than women; this may be associated with worsening health indicators in men compared to women in Canada," said Dr. Robert Petrella, a professor at Western University's Schulich School of Medicine & Dentistry. "Our research suggests that men associate physical activity with sport and athleticism and prefer health promotion programs that incorporate competition in the company of other men. Given Canada's love of hockey and that junior hockey in large and small communities across the country is often a rallying point, Hockey Fans in Training will engage men who are fans of their favourite junior hockey team to participate in adopting a healthy lifestyle and improve their health. Our partnerships cut across public and private sectors to provide a range of innovative tools and technologies to support long-term health change in Canadian men, which we believe will positively impact their families too."
Quick Facts
Excess weight is one of the top risk factors for developing chronic diseases. In 2014, almost 62 per cent of Canadian men were overweight or obese (versus 46 per cent of Canadian women).
Hockey FIT is supported through the Healthy Living and Chronic Disease Prevention—Multi-sectoral Partnerships (MSP) program, which supports projects across the country for a wide variety of populations including children and youth, women, Indigenous Peoples, and new Canadians. Past and current partnerships of the MSP program include ParticipACTION, Smart Moms, Farm to School, and Walk or Run to Quit, all with the goal of lowering the risks of developing chronic diseases by improving access to the information, resources, and services all Canadians need to make healthier choices.
Through this project, PHAC's MSP program is piloting a new funding model where Hockey FIT will be eligible for incentive payments beyond the initial investment for this project, based on measurable improvements in the health of participants, including cardiorespiratory fitness, healthy weights, and blood pressure. This innovative approach is a first for the Government of Canada in the area of public health.
The Canadian Institutes of Health Research is also providing funding to Western University for the Hockey FIT program through a separate grant agreement.