Your search has returned no results.
Panther women's soccer recruits goalkeeper Veronica Kozak of Mississauga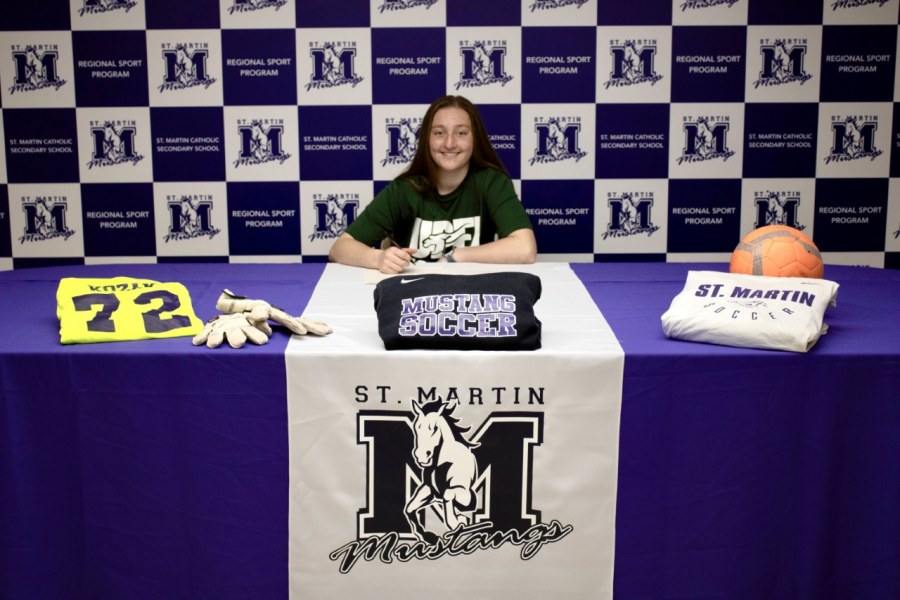 Lewis Page, head coach of the UPEI women's soccer team, has recruited goalkeeper Veronica Kozak of Mississauga, Ontario.
Kozak's career between the posts began young. In her first year playing soccer, when she was just seven years old, she chose goalkeeper because she didn't care for running.
"Eventually, I noticed I was actually enjoying it," she said. "You get to make these crazy saves or as one of my coaches liked to describe it: 'picture saves'."
Kozak credits support from her parents early on for her development, including practice drills with her father.
"They give me the motivation to work harder and be the best goalkeeper I can be," she said. "My parents have driven me to every practice, whether it's a rainy day, in the middle of a snowstorm, or right after school. They're the best."
Kozak's hard work paid off. She earned a starting spot with the St. Martin Secondary School Mustangs in her first year of high school and never relinquished it, leading the team to back-to-back regional championships. She joined the Oakville Blue Devils in 2016, eventually making it to the League 1 Ontario reserves team. The experience allowed her to train with the club's semi-pro team, which features national-level talent.
All of this experience and success caught Page's eye.
"She's a rookie who comes in with lots of playing experience," Page said. "Her potential is very high, and it will be up to her how far she goes."
Read the full feature at gopanthersgo.ca.
Go Panthers Go!