Your search has returned no results.
NSERC supports mist-based bioprinting technology research at UPEI's FSDE
Dr. Ali Ahmadi has been awarded $125,000 from NSERC's Idea to Innovation program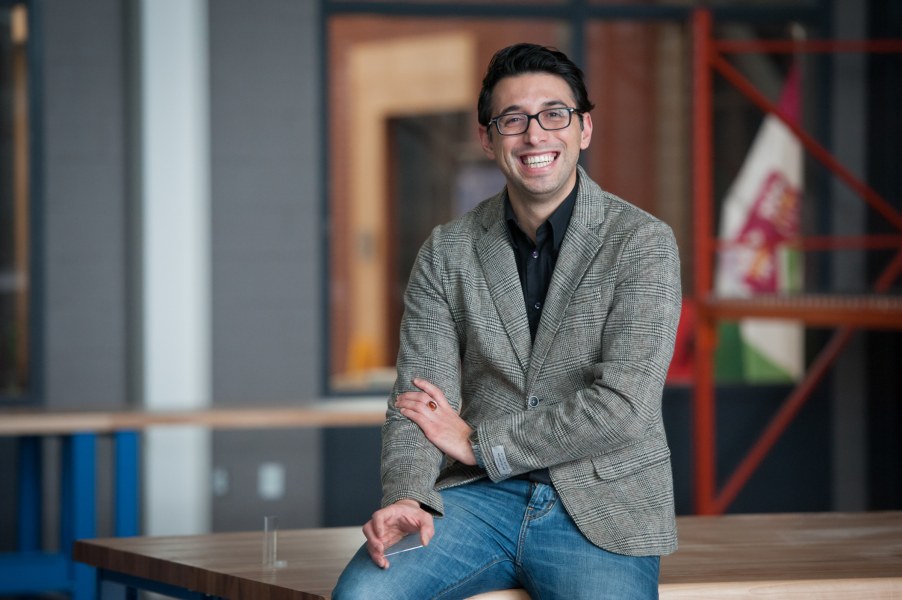 The Natural Sciences and Engineering Research Council of Canada (NSERC) has awarded an Idea to Innovation (I2I) grant to UPEI's Dr. Ali Ahmadi. Dr. Ahmadi, an associate professor in UPEI's Faculty of Sustainable Design Engineering, has created improved technology to print 3-dimensional structures to support living cell growth—a basis for study in tissue engineering and biomedicine. Dr. Ahmadi's grant is worth $125,000.
Dr. Ahmadi's lab has developed an advanced mist-based printhead assembly for 3D bioprinting applications, which addresses one of the major limitations of current commercial bioprinting systems. The new system uses a mist-delivery and collection mechanism to offer a level of versatility and print quality that is not offered by any other system on the market.
"The mist-based technology has been under development in our lab in the past few years, and I am very excited and thankful to receive the NSERC I2I support to take this technology one step closer to commercialization and industrialization," said Dr. Ahmadi. "In collaboration with Dr. Andrew Tasker, we are planning to show the potential applications of this technology in the field of neuroscience."
A market study and feedback from major companies and experts in the field show that this technology has tremendous commercialization potential for both sales of the printhead and accompanying specialized hydrogel bioinks.
"Dr. Ahmadi's research at the Faculty of Sustainable Design Engineering is extremely promising and exciting," said Dr. Katherine Gottschall-Pass, interim vice-president academic and research at UPEI. "Even more exciting is his ability to collaborate across disciplines, as seen in his exciting collaboration in this project with Dr. Tasker at the Atlantic Veterinary College."
This project was made possible by early support through Springboard Atlantic's Innovation Mobilization Program and commercialization and intellectual-property support from UPEI's Office of Commercialization, Industry, and Innovation (OCII).
NSERC funds visionaries, explorers, and innovators who are searching for the scientific and technical breakthroughs that will benefit Canada. As Canada's largest supporter of discovery and innovation, NSERC works with universities, colleges, businesses, and not-for-profits to remove barriers, develop opportunities, and attract new expertise to make Canada's research community thrive. The I2I granting program provides assistance to college and university faculty members in the early stages of technology validation and market connection.