Your search has returned no results.
Four outstanding researchers awarded SSHRC Explore Research Grants (SERG)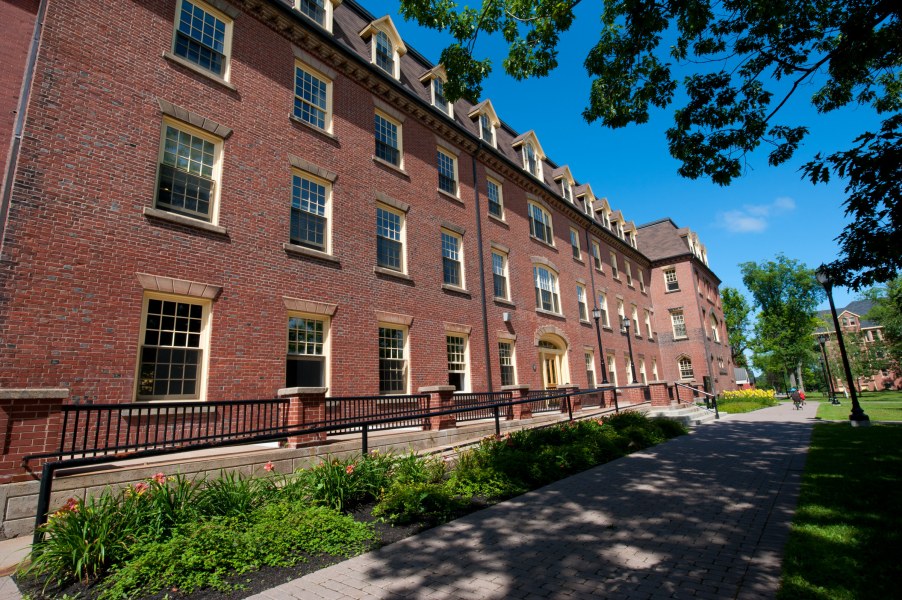 UPEI has awarded SSHRC Explore Research Grants (SERC) to four outstanding members of the research community. The SERG program supports research pursuits through the funding of fully developed research proposals. Researchers are especially encouraged to provide high-quality student training opportunities and to propose collaborations with others from different but complementary disciplines.
The recipients of this round of SERG funding are
Dr. Carolyn Peach Brown, Faculty of Science (Environmental Studies), for her project: Investigating the impacts of Covid-19 on Conservation Actor Networks in Trinidad and Tobago
This case study will investigate how changes related to COVID-19 have affected the ability of conservation organizations to carry out their work in Trinidad and Tobago. It will build on a research project currently being undertaken as part of a PhD (Environmental Sciences) student's dissertation research being supervised by the grant applicant. This research will use a mixed methods approach to collect both quantitative and qualitative data using an online questionnaire and semi-structured interviews.
Dr. Rachelle Gauthier, Faculty of Education, for her project: Linguistic Self-Confidence Among Pre-Service Teachers in a French-as-a-Second-Language BEd Program
Demand for French-as-a-second-language (FSL) education within Canada is at an all-time high, and school boards across the country are struggling to meet this demand due to the absence of FSL teachers. Second-language speakers of French have the potential to increase future enrolment within BEd (FSL) programs and to ultimately meet the demand for qualified FSL teachers. However, little is known about this group. This mixed-methods study aims to address this gap by examining issues of second-language self-confidence and identity of BEd (FSL) preservice teachers.
Dr. Hiwot Haileslassie, Faculty of Science (Applied Human Sciences), for her project: Evaluation of an online course-based undergraduate research experience (CURE) through food product development in a third-year food and nutrition course.
Undergraduate research experiences have been shown to be valuable for student learning and skill development. Using a pre-post survey design, analysis will focus on four domains that may be impactful or important to the research and food product development experience. The short-term goals of this study include increased understanding of discipline and research process, improvement in research and professional skills, increased student engagement in research, and increased awareness of the university as a community of researchers for undergraduate students. In the long-term, results obtained from this project can be used to expand these experiences to involve industry partners and develop co-op program.
Dr. Lyndsay Moffatt, Faculty of Education, for her project: The Social Construction of Language Proficiency and Learning
This study is designed to address some of the current challenges faced by post-secondary international students and their instructors. Recent research suggests a myriad of misunderstandings can arise from post-secondary international students' and instructors' different cultural and academic expectations. However, few studies have examined how post-secondary international students and their teachers construct essential concepts such as language proficiency, teaching, or learning. This study will examine how post-secondary international students and their teachers construct these phenomena in two separate focus group discussions.
"I want to congratulate the recipients of this round of SSHRC Explore Research Grants. Each is an excellent researcher making important contributions to the social sciences and humanities," said Dr. Katherine Gottschall-Pass, interim vice-president academic and research at UPEI. "These internal grants are so important for faculty members to grow their research or to move into new areas of study. I'm excited by these results."
For more information on the SERC or other internal research support, visit the UPEI Research Services website.