Your search has returned no results.
UPEI cross-country recruit Patrick Tarrant viewed as potential program cornerstone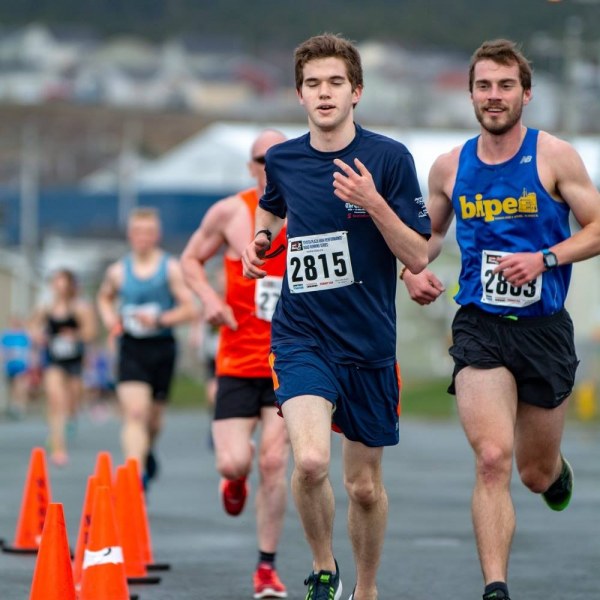 UPEI's Cross-Country team has recruited Patrick Tarrant, of North River, Newfoundland and Labrador, to run with the Panthers for the 2021–2022 season. Mike Peterson, the head coach of the Panthers, said the 23-year-old runner is the "real deal."
"Patrick's ceiling is very, very high," said Peterson. "As fast as he is now, he's truly just getting started, and his fastest days are still ahead of him. He's going to give our program a solid boost."
Tarrant became a serious runner in 2012, thanks to a soccer coach who placed a high value on fitness and stamina. That fall, Tarrant decided to participate in a local 5K cross-country race and placed third—an impressive feat for a high school freshman.
"This was the first indicator that I might have success in the sport," he said.
Tarrant raced under the Newfoundland and Labrador Athletics Association (NLAA). He placed 8th in his field in 2019, improving on his 17th-place finish the year before. He also improved his time in the 5K race with a personal best of 16:23.
"I don't let myself or others set limitations, and I refuse to quit," said Tarrant. "I'm pretty good at dealing with setbacks and not getting discouraged when faced with adversity, whether that be an injury or a bad race."
Peterson couldn't be happier with the recruit, who is a fast runner, a mature student (with all five years of eligibility remaining), and a potential team leader.
"Having another older guy to complement Dan Maguire at workouts, on the road, on easy runs, and at strength training will be instrumental in helping us get over the hump," Peterson said. "I truly think Patrick has the stuff to challenge in the AUS, and I think he'll turn some heads. He is so new to running competitively, yet he is already running extremely well. When he gets into workouts in a team setting, I think we're going to see something special."
Go Panthers Go!