Your search has returned no results.
Women's Hockey recruits blueliner Elizabeth Beiersdorfer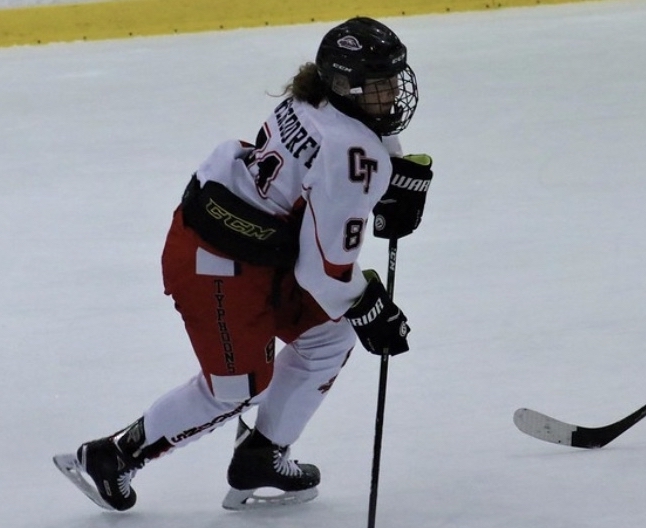 Bruce Donaldson, coach of the UPEI Women's Hockey team, has recruited defender Elizabeth Beiersdorfer from Orleans, Ontario, to play for the Panthers in 2021–2022. Beirsdorfer played from 2018–2020 with the Cornwall Typhoons (Midget AA) and later with the Ottawa Lady 67s of the Junior Women's Hockey League (JWHL).
Beirsdorfer's season with the 67s was cut short by COVID-19, but she said she embraced everything the team had to offer. From practice time to participating in 4-on-4 games with the local Provincial Women's Hockey League (PWHL) team, the 67s helped keep her skills sharp during the pandemic.
"In some ways, we bonded as a team even closer because we experienced this together," said Beiersdorfer. "We all worked hard to make it fun, productive, and beneficial for us all."
Coach Donaldson has actively recruited several players from the JWHL in recent years.
"The programs are run very well, and many of their players transition to U SPORTS hockey a little easier," said Donaldson. He notes that at five-foot-10, 18-year-old Beiersdorfer brings size, strength, and power to a lineup looking to fend off foes like the St. FX X-Women and the Saint Mary's Huskies.
"The AUS is a tough league," said Donaldson. "I felt we required a little more size in our rotation to help us out."
The current Panther line-up includes four veteran defenders, with four rookies competing for limited ice time.
"The plan is to develop all our defenders so we can continue to have a strong core for the next few years," he said. "Training camp is going to be very interesting in September. We'll be looking closely at each player and how they handle pressure."
"I'm excited to join the Panther family," said Beiersdorfer. "I honestly believe a team is only as strong as their weakest link, and I see myself working hard to contribute to this championship-calibre team."
Go Panthers Go!