Your search has returned no results.
Watch as six student entrepreneur teams compete for $45,000 in start-up support!
The first ever UPEI Panther Pitch competition is supported by the family of Harry W. MacLauchlan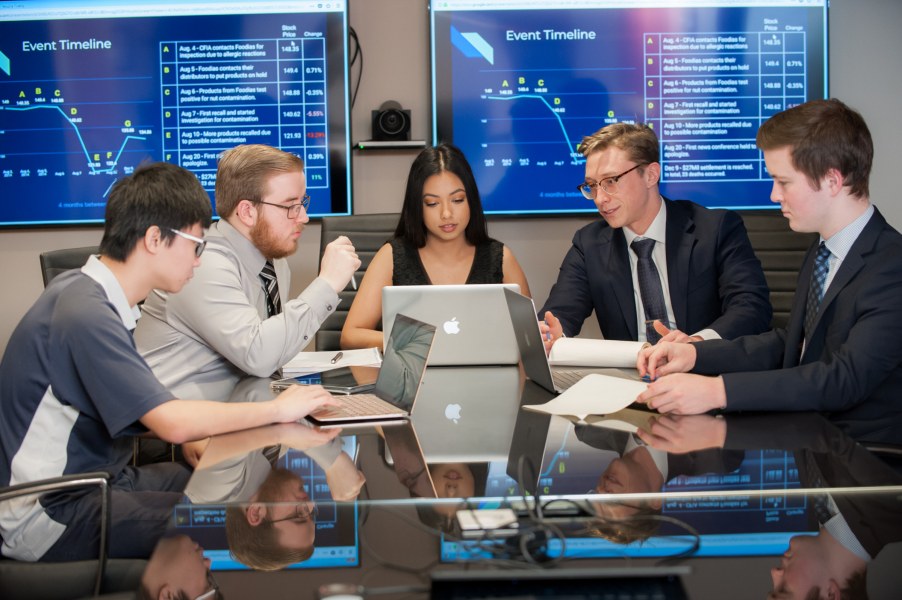 Join us on Wednesday, March 24, from 7-8:30 pm as six student entrepreneur teams compete for a portion of $45,000 in the first ever UPEI Panther Pitch. Twenty-five teams were selected in January for the competition. They'll be whittled down to six for the semi-finals, which will be streamed live. Tune in as they make their final pitch and take live questions from the audience and a panel of judges.
The judging panel will select three winning teams based upon their assessment of the capabilities of each team, the chances of success of the start-up venture, and the potential benefit to Prince Edward Island. The three teams will share up to $45,000 in start-up support.
"It's exciting to see this competition focus the energy of our students on actually coming up with new businesses on PEI. This award really underlines UPEI's historic strength as 'The Island University': the place where people with education and vision can start something," said Dr. Andrew Trivett, associate professor in UPEI's Faculty of Sustainable Design Engineering and a member of the competition steering committee. "We can't wait to see the final pitches and what our students build from this event."
The judges will grant support to each of the winning teams, based on the need laid out in their business plans, with a minimum award of $5,000 per team. Each member of a winning team will also receive a $500 cash award, separate from the start-up grant.
The Panther Pitch competition is part of the Harry W. MacLauchlan Entrepreneurship Program. Harry W. MacLauchlan (1926–2002) combined his entrepreneurial initiative, work ethic, business judgment, and people skills, with a deep commitment to his family, community, and province. The MacLauchlan family has endowed an award to help advance and encourage entrepreneurial students at UPEI to build innovative ventures that will grow and benefit Prince Edward Island communities.
To mark this important occasion, Wade MacLauchlan, former premier of Prince Edward Island and UPEI president emeritus, will give opening remarks on behalf of the MacLauchlan family.
To attend the semi-final event virtually, please register at https://pantherpitch.eventbrite.ca.