Your search has returned no results.
Six outstanding researchers awarded UPEI internal research grants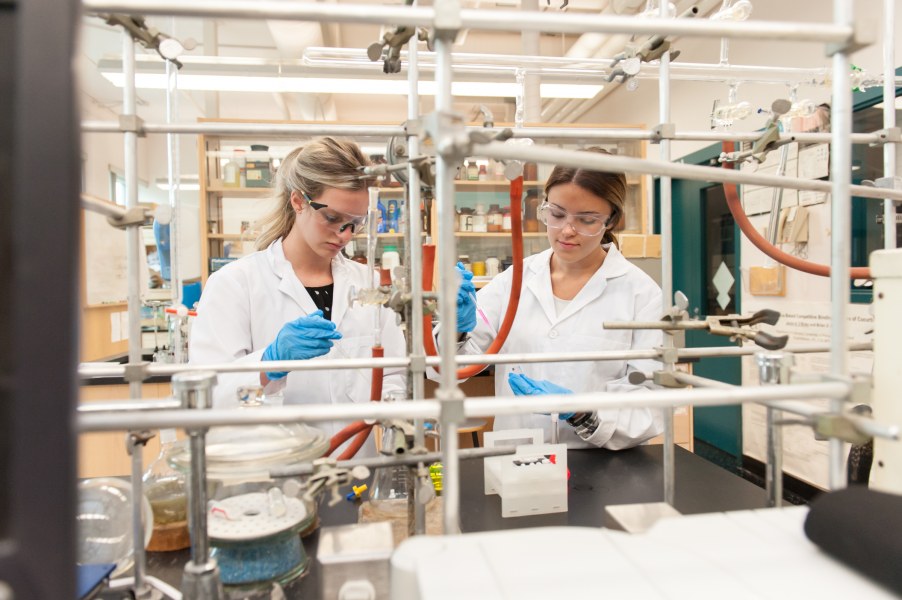 UPEI has awarded Internal Research Grants (IRG) to six outstanding members of the research community. The IRG program supports research pursuits through the funding of fully developed research proposals. Researchers are encouraged to provide high-quality student training opportunities and to propose collaborations with others from different, but complementary, disciplines.
The recipients of this round of IRG funding are
Dr. Antonio Bolufe-Rohler, Faculty of Science (SMCS), for his project: Using deep learning to overcome selection bias in heuristic optimization
Heuristic and metaheuristics optimization algorithms have enjoyed success as the method of choice for solving many real-world optimization problems due to their flexibility and speed. In previous research. Dr. Bolufe-Rohler applied them to problems in bioinformatics, cryptography, logistics, and social network analysis. The goal of the proposed research is to develop deep learning techniques to reduce the selection bias suffered by heuristic optimization algorithms.
Dr. Nadja Bresson, Faculty of Sustainable Design Engineering, for her project: Development of a remote-controlled robotic-assisted surgical (RAS) system for veterinary patients (pilot)
Mechatronic surgical devices are widely touted to offer superior flexibility, increased range of motion, enhanced ergonomics, and finer instrument control all through minimally invasive means. Requirements for a veterinary RAS system are expected to be different than for a system designed for human surgery. This project aims to design a device to remotely control a veterinary-specific robotic arm that would be comparatively small, inexpensive, portable, and wireless.
Dr. Sami Khedhiri, Faculty of Science (SMCS), for his project: Price transmission and market integration in the Atlantic Canada seafood industry
The seafood industry in Atlantic Canada is recognized internationally for its quality, leadership, and innovation. Despite this success, it faces future challenges, both environmental and economic. This research project proposes an in-depth look at these factors in order to understand the role of each player in the industry and to identify possible solutions to keep the seafood industry efficient and productive in the short- and long run.
Dr. Joel Ross, Faculty of Science (Biology), for his project: Modelling the role of Ptchd1 in neurodevelopment using mouse embryonic stem cells
Dr. Ross' research program explores neuronal gene regulation and development of autism and requires a source of neurons. His lab will compare two methods to generate neurons from mouse embryonic stem cells and will measure expression of specific genes to assess neuronal production, maturation, and function. The lab will also use imaging approaches to test neuronal purity and yield.
Dr. Michael van den Heuvel, Faculty of Science (Biology), for his project: Next generation sequencing-based environmental DNA for the determination of estuarine invertebrate biodiversity
There is an emerging trend, in measuring biodiversity in a marine environment, to move towards molecular biology techniques using environmental DNA (eDNA) to determine the presence/absence, or proportions of organisms within the environment. This project seeks to develop eDNA techniques for the identification and enumeration of local invertebrate species in our estuaries. Specifically, the development of a technique capable of detecting multiple species known as 'metabarcoding'.
Dr. Jessica Strong, Faculty of Arts (Psychology), for her project: Evaluating an acceptance and commitment psychotherapy group in assisted lving
This project will evaluate the impact on mental health (depression, anxiety, chronic pain), quality of life, and mindfulness of a mindfulness-based group intervention acceptance and commitment therapy (ACT) for older adults in assisted living facilities (ALFs). Dr. Strong will also assess how changes in the former may impact cognition.
"The IRG is an important tool for new faculty members to initiate or build their research, and for more seasoned investigators who are looking to re-engage or move into new areas of research," said Dr. Katherine Gottschall-Pass, interim vice-president academic and research at UPEI. "These are six excellent researchers who are building their research to exciting new places. I congratulate them all."
For more information on the IRG or other internal research support, visit the UPEI Research Services website.