Your search has returned no results.
Shoot for the Cure raises more than $117,000 for breast cancer research
UPEI Women's Basketball's local virtual fundraiser pitches in more than $2,300 to the national effort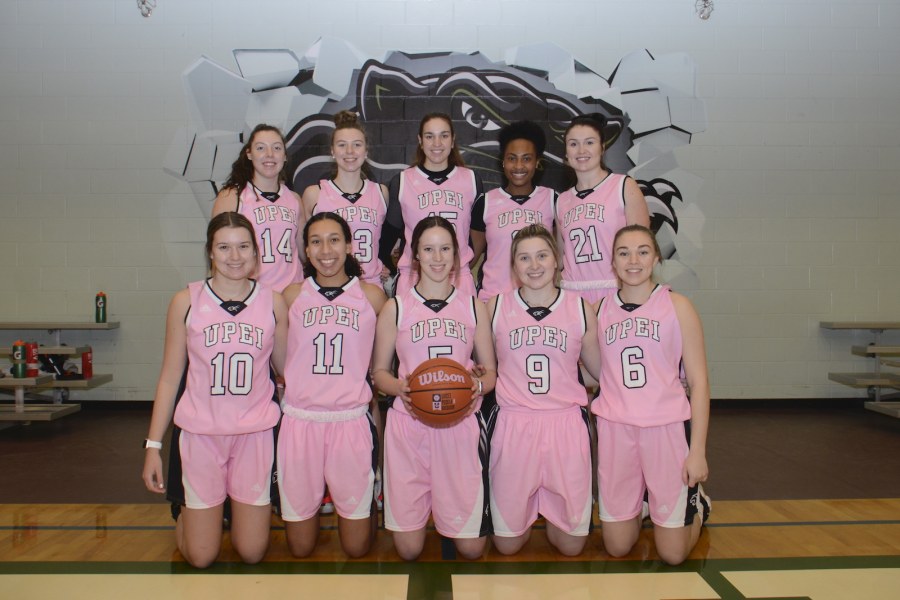 Shoot for the Cure, the annual fundraiser for breast cancer research held by Canadian university women's basketball programs, raised more than $117,000 this year, of which more than $2,300 came from UPEI. Organized since 2007 in collaboration with the U SPORTS Women's Basketball Coaches' Association, the initiative raises money for the Canadian Cancer Society (CCS) and other related local and provincial charities to help fight breast cancer.
"Though it was a different year for fundraising, our Panther women's basketball team was still able to make our annual Shoot for the Cure a huge success," said Madison Orser, a second-year guard from Halifax, Nova Scotia. "We are very proud to participate in such a great cause and are very thankful for everyone who donated and took part in our foul-shot pledge."
The Panthers all took a turn at the free-throw line, attempting 100 shots each. Donors had the option of pledging a dollar per basket on the player of their choice, or just making a donation amount of their choice. Orser said the team averaged 91.7 baskets, raising more than $1,800.
"To raise this amount of money in such a tough year, without any games or in-person interaction with our fans, is amazing," said Jeff Speedy, Shoot for the Cure project manager for U-SPORTS. "I am blown away with the engagement and effort by our student athletes, coaches and administrators from across the country. We can all make a difference one donation at a time, and a lot of people have chosen to make that difference."
Go Panthers Go!