Your search has returned no results.
Connecting generations at a time of disconnection
MBA in Global Leadership student creates pen pal program between Queen Charlotte Intermediate School and long-term care facilities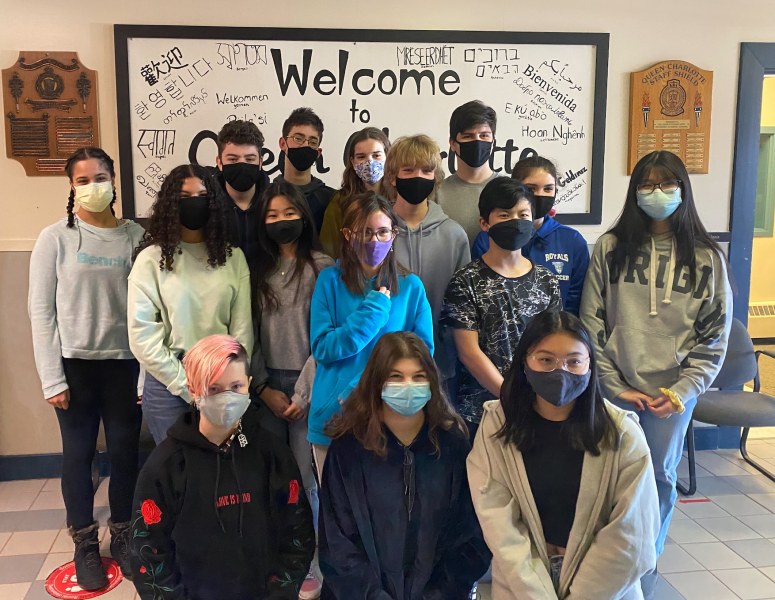 A student in UPEI's MBA in Global Leadership program is helping connect generations during an era of isolation due to COVID-19. Kristina Butler has created a pen pal group called "A Pen for Your Thoughts," connecting students from Queen Charlotte Intermediate School in Charlottetown and residents living at the Garden Home and at Whisperwood Villa. The project is part of the UPEI MBA in Global Leadership program's service-learning leadership experience in its global leadership and ethics course.
This assignment promotes students' development of leadership skills and social responsibility via civic engagement. By taking responsibility in a voluntary role, students have a chance to help a not-for-profit (or similar) organization. Students can also organize and execute a community-oriented project or event. During the term, each student is expected to spend 10–20 hours gaining experience.
Butler, who also works as a health unit coordinator with the Garden Home, thought of the idea after seeing all of the extra precautions her residents were faced with due to the COVID-19 pandemic. These necessary restrictions limited the ways in which people could interact and connect with their families and friends. Her goal for the group was to encourage communication and intellectual stimulation while highlighting the importance of mental health and human connection.
The pen pal group creates a safe space where residents and volunteers get to socialize and reminisce while writing letters. Butler believes reading, writing, and receiving letters is fun and brings joy to all of those involved.
This project was made possible with the help of students at Queen Charlotte Intermediate School, Amy Cudmore (a dedicated teacher at Queen Charlotte Intermediate School), and the residents, volunteers, and employees at the Garden Home and at Whisperwood Villa.