Your search has returned no results.
UPEI partners with Health PEI to host successful pop-up testing clinic on December 10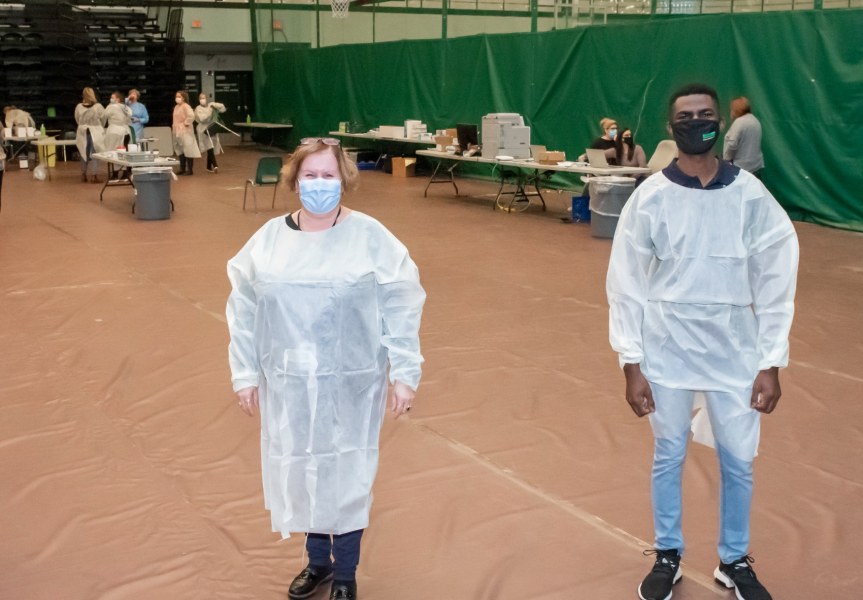 The University of Prince Edward Island partnered with Health PEI to host a pop-up COVID-19 testing clinic on Thursday, December 10, 2020, after PEI Chief Public Health Officer Dr. Heather Morrison urged individuals 20–29 years of age living in the greater Charlottetown area to get tested.
Marilyn Barrett, Director of the UPEI Health and Wellness Centre, was the liaison on behalf of the University for the clinic, which took place in the UPEI Chi-Wan Young Centre. Barrett said in a CBC interview that UPEI wanted to make it as easy as possible for students to access testing. "Some of them do not have good transportation and might be feeling stressed about being tested, so we thought it'd be great to be able to offer it here on campus."
Approximately 380 people participated in the clinic, which used a new-to-PEI rapid molecular test that determines results in about 15 minutes.
"The tests that were used at UPEI yesterday were a particular type of rapid molecular tests, which are different than our other rapid antigen tests," Dr. Morrison said in a media briefing on December 11. She added that administering this particular rapid test is especially useful when there is a need to increase testing capacity.