This News Story is more than 2 years old. Links and contact information may have changed.
UPEI Chamber Singers perform in national video production of Handel's Messiah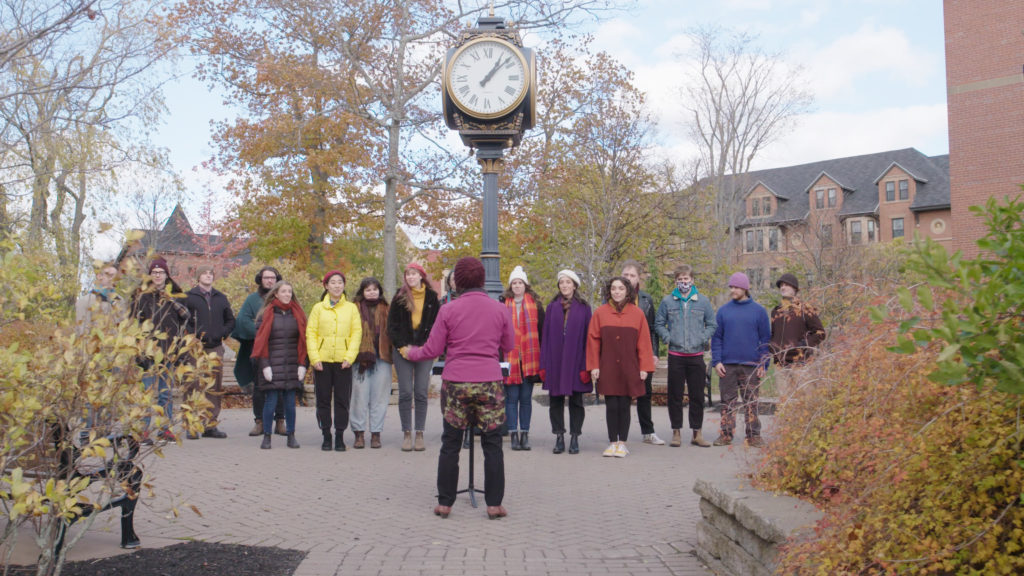 The UPEI Chamber Singers are featured in a video produced by Against the Grain Theatre, which includes singers from all provinces and territories of Canada with the Toronto Symphony Orchestra.
"To be involved in this national project was incredibly fulfilling," said Sung Ha Shin-Bouey, associate professor of voice in the UPEI Department of Music and director of the choir. "I was honoured to be asked by Against the Grain Theatre to have one of my UPEI choirs involved in this inspirational reimagining of Handel's Messiah. Watching the students giving their all and buying into this new vision was so rewarding, and I believe it is something we will carry with us always. The finished product of the Messiah/Complex took my breath away. What incredible talent we have in Canada. The diversity of Canada has always been its strength, and it was heartening to see such beautiful representation in our wonderful country."
The production features a diverse cast of BIPOC soloists, many of whom sang the various arias in their native language, including Dene, Inuktitut, Southern Tutchone, Arabic, and French. This innovative approach allowed the soloists to claim their part of the piece as their own, which transformed this colonial holiday staple into a celebration of Canada's multiculturalism.
Filmed in various locations across Canada, this visually stunning performance of Messiah/Complex can be viewed freely on YouTube until January 7.