This News Story is more than 2 years old. Links and contact information may have changed.
Watch: UPEI's Dr. Kathy Snow delivers the Fulbright Canada Chair in Arctic Studies annual lecture
Dr. Snow virtually co-presented annual University of Washington lecture with research partner Becky Tootoo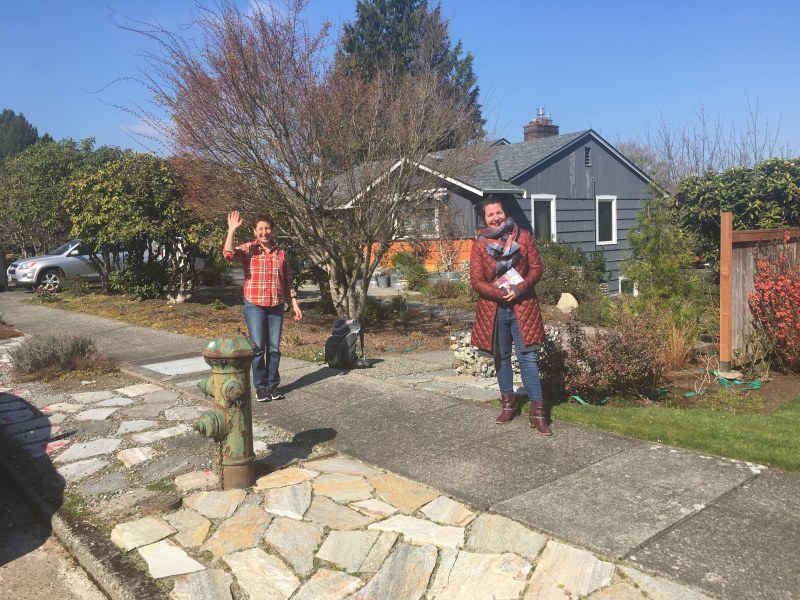 Dr. Kathy Snow, associate professor of education at UPEI and academic lead for the University's Certificate in Educational Leadership program in Nunavut, recently developed a panel presentation for the 2020 University of Washington (UW) Fulbright Canada Chair in Arctic Studies annual lecture. Changing the format of the traditional Fulbright lecture from a singular expert talk to a community-engaged discussion, the panel consisted of presenters sharing perspectives on education in Nunatsiavut, from classroom teaching (Doris Boase, teacher) to school governance (Jodie Lane, Nunatsiavut Government), and post secondary transitions (Diane Obed, graduate student). The presentation was titled "Profiles of Perseverance and Success in Inuit Education: Focus Nunatsiavut."
Dr. Snow was named the 2019-2020 Fulbright Canada Chair in Arctic Studies by UW's Canadian Studies Centre in the spring. Her four-month tenure was to be held in Seattle, culminating in a public lecture, but the pandemic altered those plans. Snow used the virtual presentation environment to her advantage, using it to transform the traditional lecture into a collaborative presentation and inviting participants from across Canada and the US to join a dialogue about Inuit education.
"The online space allowed for us to open it up and really make it inclusive," said Dr. Snow. "My aim was not to talk about or for Inuit on themes of education, but rather to highlight Inuit voices. My role in all of this research is advocacy, capacity building, and knowing when to get out of the way. I try to always align my research approach the way it is presented: with collaborative and community voice."
"We at the UPEI Faculty of Education are so very proud to have Dr. Snow doing this important collaborative, community-based research," said Dr. Ronald MacDonald, dean of Education. "The knowledge gained will surely make a difference in the lives of participants, and also further inform future research as well as our current UPEI programming in Nunavut."