Your search has returned no results.
UPEI Cross Country to run in the Gray Group Cross Country Race at Fox Meadow
Open event will be held at Fox Meadow Golf Course in Stratford on Saturday, November 14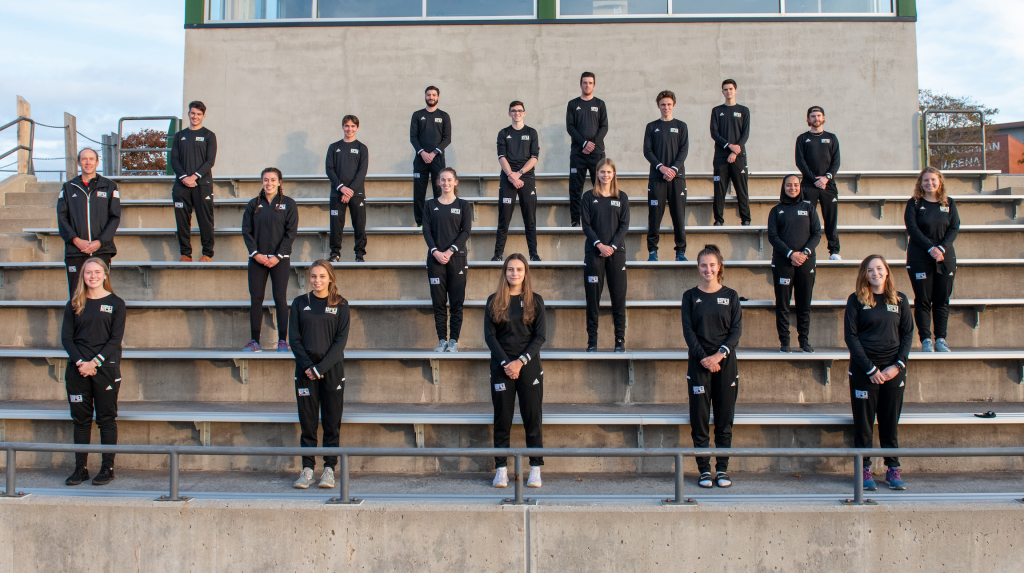 The Gray Group, Fox Meadow Golf Course in Stratford, and the UPEI Cross Country team invite members of the public to come out and give cross-country running a try at beautiful Fox Meadow on Saturday, November 14. Proceeds will go to the UPEI Cross Country team. The cost to register is just $20.
The races will take place on the golf course's fairways, with 8 km and 5 km options on a looped course.
"The UPEI Cross Country Team is very grateful to the Gray Group and Fox Meadow for reaching out to work together for this community cross country race," said Mike Peterson, coach of the UPEI Cross Country team. "Together, we have been working hard to run a safe and enjoyable race on the beautiful Fox Meadow course, meeting all CPHO guidelines."
"The Gray Group are very proud to be able to host this community fun run," said Leigh Read with the Gray Group. "By sharing Fox Meadow with the public, we hope everyone will be able to see and appreciate the beautiful space we have here. Staying fit and healthy is very important, so it was our pleasure to be able to work with UPEI Athletics to bring this event together. We would also like to thank the Department of Health for guidance on pandemic protocols."
This race will serve as the culminating time-trial for the 2020-2021 season for the UPEI Cross Country team. Peterson said there are runners to watch for on both the men's and women's squads.
On the men's side, returning MVP Dan Maguire could be challenged by some of the younger members of the team. Newcomer Riley Smith has been looking very strong in workouts as have rookies Riley Fitzpatrick and Jack Roberts. Second-year returnees Dan Godfrey, Hassan Itani, and Samuel Peterson will also be competing, as well as rookies Dan Collins and Pat Kenny.
Peterson said that the women's team will be much improved from last year. Rookies Ella Jenkins, Jessie Campbell, and Mary Teresa Pitre will be chasing down veterans Annika Wiebe, Melanie Mitchell, Hannah Ives, and the top runner from last year, Tati Kelly.
Race times:
• 10 am: female 5 km
• 11 am: male 5 km
• 12 pm: female 8 km
• 1 pm: male 8 km
There is still space in both the 5km and 8km races. Register at https://www.events.runningroom.com/site/17202/
Don't forget to play Gold Rush, the virtual fundraising initiative for UPEI's varsity and club sport programs. Play today and every week for a chance to win! Download the UPEI Panthers app from the App Store or on Google Play, or play from your computer.
Go Panthers Go!