Your search has returned no results.
PEI Symphony Orchestra performance to feature UPEI's Magdalena von Eccher
Recently appointed assistant professor of piano performs with the PEISO November 22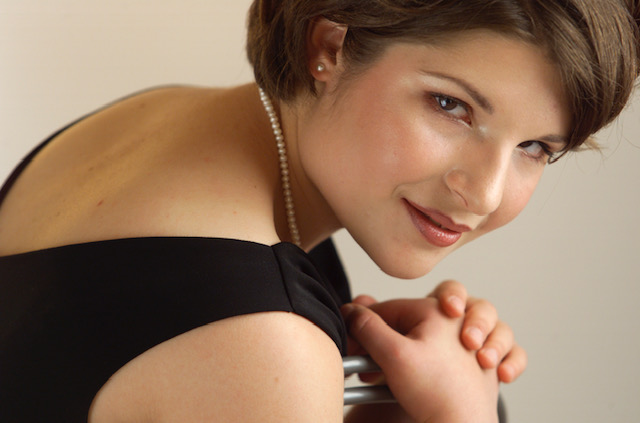 Join the PEI Symphony Orchestra on November 22, at 2:30 pm, at the Confederation Centre of the Arts as they present chamber performances by two new Charlottetown residents, including UPEI's recently appointed assistant professor of piano, Magdalena von Eccher. von Eccher will be joined by her husband, pianist Glen Montgomery, both of whom are recognized amongst Canada's outstanding musicians.
The concert will present an array of selections, including solo, duet and trio repertoire in a range of styles, with guest appearances by Shannon Scales, soprano, and William Costin, french horn.
The event will take advantage of the Confederation Centre's two concert pianos and will feature the exhilarating and beautiful Rachmaninoff 2nd Piano Suite, Opus 17. The program also includes work from Dvorak, Chopin, Gershwin, Debussy, Schubert (Auf dem Strom for soprano, horn and piano), Bozza, and PEI composer EKR Hammell.
Because of COVID-19, audience capacity in the Centre's Homburg Theatre is limited, and and some COVID-19 precautionary measures will be in place. Masks must be worn when entering or exiting the theatre, and hand sanitization is encouraged. Tickets are $35 for adults and $15 for students/youth.
Due to the need to physically distance groups of patrons inside the theatre, the venue is better suited to groups of two, three, or four people. If you normally purchase just one ticket for yourself, consider grouping up with one or two friends or relatives from inside your social bubble and purchasing your tickets together. The Centre's ticketing system is set up to sell tickets in groups of two, three, or four people, but if you need to book tickets in any other quantity, please visit the box office from 12 to 5 pm, Mondays through Saturdays, or call 902-566-1267.
Purchase tickets online here at https://confederationcentre.com/whats-on/peiso-presents-glen-and-magdalena/
For more information, visit www.peisymphony.com or contact admin@peisymphony.com.