This News Story is more than 2 years old. Links and contact information may have changed.
Jane Vessey appointed UPEI's new Director of Athletics and Recreation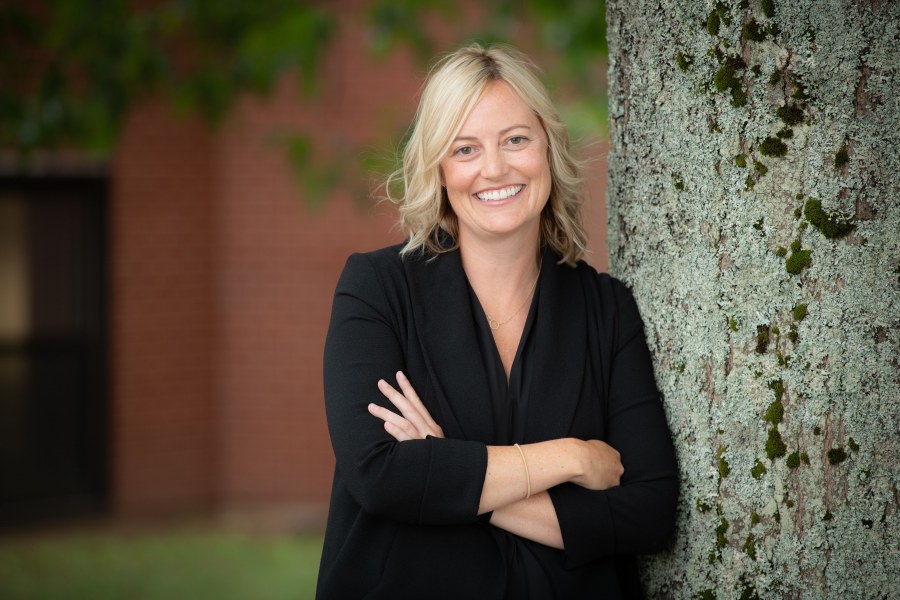 Jackie Podger, UPEI Vice-President Administration and Finance, announced in a message to the campus community that, with the completion of a recent search process, Jane Vessey has been appointed the University's new Director of Athletics and Recreation, effective November 23, 2020, for a five-year term.

"With a drive fuelled by her passion for sport," Podger wrote, "Jane is a sport marketing and events professional with over 15 years of success. She is well acquainted with the University as she has served as UPEI's Manager of Ceremonies and Events since 2018." Vessey also took on the role of project lead for the development of UPEI's COVID-19 operational plans in March 2020.

"I extend my sincere gratitude to Jane, who, in addition to supporting the University's response and planning efforts for the pandemic, has guided our athletics and recreation operations on an interim basis since September 2020," she added. "Her leadership has been instrumental during this time of transition, and has ensured that the department has continued building on its record of success." 
Podger also thanked the members of the search committee whose efforts led to Vessey's successful appointment.

Prior to returning to Prince Edward Island and joining UPEI, Vessey served in a number of leadership positions across the country in the public and private sectors, managing multi-million-dollar budgets. She was Special Projects Operations Consultant, National Flag Tour for the Invictus Games Toronto 2017. From 2012–2017, she worked in Vancouver for lululemon athletica/ivivva where she was responsible for leading, developing, and implementing ivviva's North American events marketing strategy. She also worked in key roles for the Rick Hansen Foundation for the 25th Anniversary Relay; Vancouver Olympics Organizing Committee for the Olympic Torch Relay; and Vancouver Coastal Health, after spending several years living and working abroad.

A Charlottetown native, Vessey received her Bachelor of Business Administration (minor in Economics) and Diploma of Public Administration from UPEI in 2003. She also played on the UPEI Women's Basketball varsity team from 1998–2000, during which time she was a CIS Academic All-Canadian.
Vessey is only the second woman to serve in the athletics director role at UPEI; the first was the late Barb Mullaly, who held the position for 13 years and retired from UPEI in 2006 as the University's first director of wellness and fair treatment advocate.