Your search has returned no results.
AVC launches new behaviour medicine service
Improving the health and welfare of the animals who share our lives
| Atlantic Veterinary College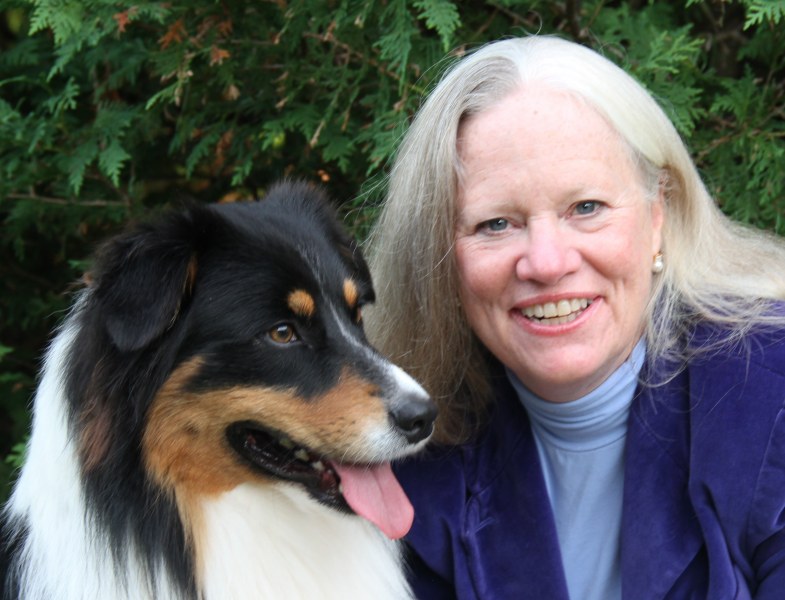 The Atlantic Veterinary College has expanded the veterinary medical services it offers to include behaviour medicine. Leading the new service is Dr. Karen Overall, associate professor of behaviour medicine at AVC.
"Behaviour problems in animals are a major animal welfare issue," said Dr. Overall, who is internationally renowned for her work in this field. "Behaviour is about everything that we all are as individuals. Truly, we are how we behave. Not only do the same proportion of dogs suffer from behavioural pathology as do people with mental illness, but changes in behaviour are the way we recognize all illness in non-human animals. Unfortunately, we do not always understand behaviour, and our lack of understanding poses risks to the welfare, health, and longevity of the animals who share our lives."
Dr. Overall said the first step in understanding behaviour is to understand signaling and communication.
"We are teaching this to vet students, residents, and interns. Once we are no longer lost in translation and understand the behaviour of another species from their viewpoint, we can provide them with excellent care and preserve their physical and mental health. When we act in this scientifically rooted manner, everyone's emotional health is valued, and welfare concerns diminish." 
A diplomate of the American College of Veterinary Behaviorists, Dr. Overall is author of over 100 scholarly publications, dozens of textbook chapters, the texts Clinical Behavioral Medicine for Small Animals and Manual of Clinical Behavioral Medicine for Dogs and Cats, and the DVD, "Humane Behavioral Care for Dogs: Problem Prevention and Treatment. "She is editor-in-chief of the Journal of Veterinary Behavior: Clinical Applications and Research. 
Dr. Overall will be assisted by resident Dr. Camille Squair. Dr. Squair's residency is one of only a handful of conforming residencies worldwide approved by the American College of Veterinary Behaviorists, and the only one in Canada. Her master's degree and residency research will focus on measuring of distress and anxiety in dogs in veterinary hospitals.
"Behaviour problems are a major cause of the weakening of the bond between animals and owners," said Dr. Heather Gunn McQuillan, interim assistant dean clinical and professional programming at AVC. "We are very pleased to be able to provide our students with training in this important area and to offer this much-needed service to animal owners." 
The behaviour medicine service is offered primarily for dogs, cats, and horses but will cover other animals as well. Those wishing to access the service may ask their veterinarian for a referral. They can also send an email to AVCBehaviouralMed@upei.ca or call the AVC Veterinary Teaching Hospital at 902-566-0950 to set up an appointment.
 
Media Contact
Communications / AVC External Relations Officer
Marketing and Communications
902-566-6786, 902-566-0949