Your search has returned no results.
This page is more than 1 year old. Links and contact information may have changed.
Message from the President: Welcome to the 2020 Fall Academic Semester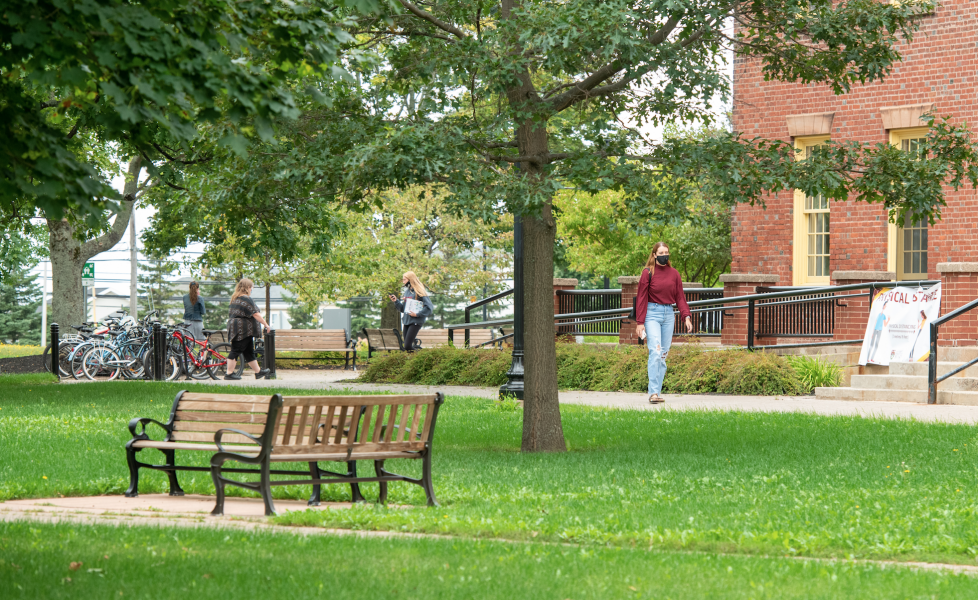 This message was distributed to UPEI students, faculty, and staff on September 9, 2020 to their @upei.ca emails. 
Message from the President: Welcome to the 2020 Fall Academic Semester!

Dear Students, Staff, and Faculty,

This week marks the beginning of the 2020–21 Fall Academic Semester at the University of Prince Edward Island, and I extend my sincerest welcome to all students, here on Prince Edward Island, across Canada, and around the world.  

Due to COVID-19, we are living in an unprecedented time, and everyone at UPEI has been working diligently to prepare for the Fall Semester, adapting to the new normal. Some of you are here in-person attending classes, labs, and clinics, while some of you are learning remotely. Regardless of where you are physically located, please be assured that our outstanding faculty and staff are committed to helping you reach your full potential.

Whether you are a new student or returning to continue your studies, I thank you for choosing UPEI, where we strive every day to create a welcoming environment and offer innovative, experiential learning opportunities amidst a diverse campus community. At UPEI, we embrace and respect one another because of our differences. Our faculty and staff work very hard to create safe, inclusive spaces, whether on campus or online, so that you can thrive academically, socially, and culturally.

As a community, we are all connected, and, now in the age of this global pandemic, in many new ways. University is not a journey you need to take alone. UPEI has numerous departments and resources in place that are dedicated to your success, including the UPEI Health and Wellness Centre, Counselling Services, Accessibility Services, International Student Office, the Mawi'omi Centre, the Chaplaincy Centre, the Campus Life program, the Student Diversity Office, Work-Integrated Learning, Career Services, Robertson Library, and many more. I encourage you to reach out and explore the many different networks we have created both online and on campus to support your university experience. 

Please take advantage of the many opportunities and activities that UPEI has to offer. While it will be different this year, going to university will always be more than what happens in the classroom. For example, I am so proud of how our Recruitment and First-Year Advisement team has adapted to our new circumstances and expanded what was once a week of in-person New Student Orientation activities to a month-long virtual NSO 2020. Participating in extra-curricular activities is a great way to have fun, make a difference, and build friendships that last a lifetime.

I look forward to another year of collaborating with faculty and staff to ensure the success of our students. We have many things to celebrate and I am so proud of how resilient the entire community has been during this difficult time. We continue to explore the possibilities and priorities that will help us to achieve our vision of being a leader in delivering outstanding learning opportunities that encourage students to develop to their full potential in both the classroom and the community. The commitment of our faculty and staff is second to none, and this is one of the reasons why so many students have selected UPEI as their educational destination.

Difficult times make us stronger and I know this will be true as we embark on the 2020 Fall Academic Semester, together. I wish you all the very best for an amazing and successful academic year at UPEI. 

Best wishes,


Alaa Abd-El-Aziz
President and Vice-Chancellor
University of Prince Edward Island