This page is more than 1 year old. Links and contact information may have changed.
Atlantic universities to offer region-wide virtual events for student entrepreneurs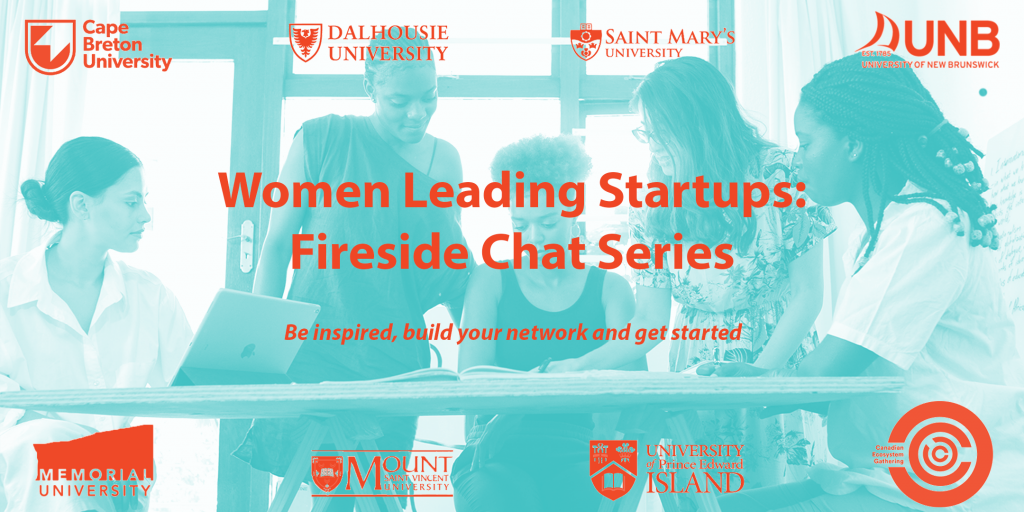 Seven universities in Atlantic Canada are co-ordinating efforts to engage and support student entrepreneurs by hosting virtual workshops this fall.
Five virtual workshops open to all students, and an additional three virtual fireside chats for female-identifying students, will be hosted by different participating institutions. Attendance is free.
The fireside chats, titled "Women Leading Start-ups," are in partnership with the Canadian Ecosystem Gathering and aim to provide additional support and inspiration for female-identifying students who are traditionally under-represented in entrepreneurship. The chats will introduce students to women who have founded high-growth start-ups in Canada and allow them to network in a safe and dedicated virtual space.
Two of the workshops, "How do I entrepreneur?" and "Stayin' lean," are supported by Propel, an online accelerator for technology start-ups in Atlantic Canada.
The post-secondary institutions participating in these workshops include:
Cape Breton University
Dalhousie University
Memorial University of Newfoundland
Mount St. Vincent University
Saint Mary's University
University of New Brunswick
University of Prince Edward Island
Florian Villaumé, director of the Memorial Centre for Entrepreneurship at Memorial University in St. John's, N.L., said the ongoing COVID-19 pandemic has provided an opportunity to reach more students through virtual events and by co-ordinating efforts between all the universities.
"Having most students studying online has opened new opportunities to inspire and enable aspiring student entrepreneurs," said Villaumé. "With the support of Propel and Canadian Ecosystem Gathering, we are collectively investing in the future of student-led start-ups. This collaboration will create a strong connection between entrepreneurial students across the region, thus making the foundation of the Atlantic Canada start-up ecosystem stronger."
"By pooling resources and taking advantage of virtual platforms, we can provide students with access to a wider variety of topics and speakers than we'd be able to offer on our own, especially at a smaller university like UPEI," said Dr. Kaaren May, Director of Industry Research, Faculty of Sustainable Design Engineering at UPEI. "And our students really enjoy the opportunity to network with other entrepreneurial students from across the region."
Register for the individual workshops bewlow.
How to I Entrepreneur? (September 24)
Uncover the right idea (October 1)
Stayin' Lean (October 8) 
Take on Tech (November 5) 
Ideathon (November 19) 
Register for the fireside chats on Eventbrite.