Your search has returned no results.
AVC receives donation for Indigenous programming at vet camp
Nestlé Purina PetCare Canada supports Indigenous students attending AVC Vet Camp
| Atlantic Veterinary College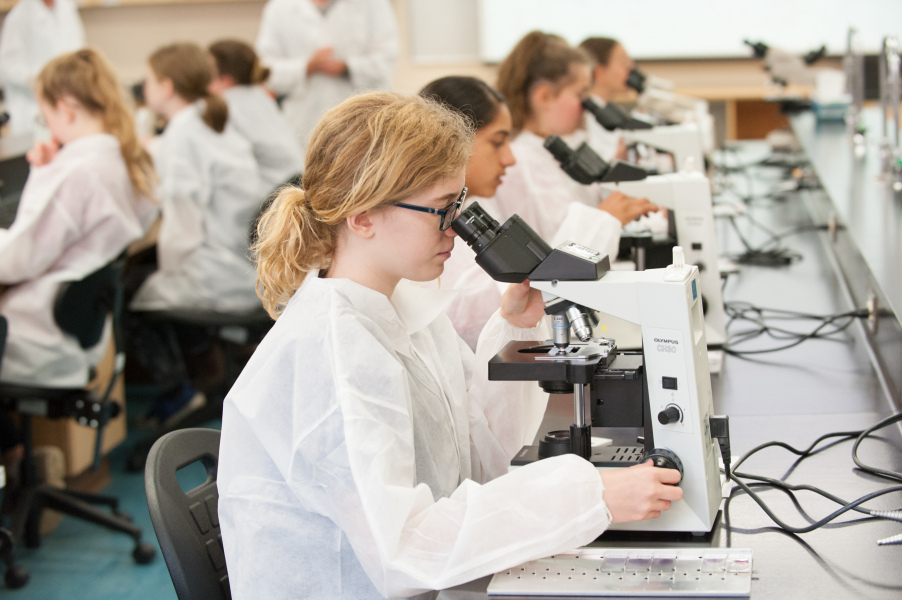 The Atlantic Veterinary College, University of Prince Edward Island, has received a donation of $10,000 from Nestlé Purina PetCare Canada to support Indigenous students attending the College's Dr. Tim Ogilvie AVC Vet Camp.
The experiential learning program offers junior and high school students a look at many aspects of veterinary medicine through lectures, labs, and field trips. AVC faculty, staff, and students are involved in teaching and organizing the program. Since it began in 1999, approximately 4,000 students from Canada, the United States, and countries abroad have attended. 
The funds provided by Nestlé Purina PetCare Canada will be used to augment a project for which AVC has received funding from the Natural Sciences and Engineering Research Council of Canada's (NSERC) PromoScience program. Through this project, entitled "Youth Engagement in Veterinary Medicine: A Model to Enhance Indigenous Youth Connection to STEM," AVC seeks to develop interest in veterinary medicine and STEM disciplines in general among Indigenous youth, who have historically been under-represented in these fields.
To accomplish this goal, AVC will expand the camp by supporting travel, accommodations, and tuition for up to nine additional Indigenous youth from Atlantic and Northern Canada. This activity will be supplemented with two more broad-based outreach initiatives involving students in the Doctor of Veterinary Medicine program. The new initiatives include a one-day workshop at the College to introduce Indigenous high school students to veterinary medicine and outreach sessions at elementary and high schools in the Maritime provinces to promote interest among Indigenous students in STEM-related careers. 
"Purina is proud to support the AVC and future veterinarians," says Dr. Priyanka Mensinkai, Veterinary Communication Manager at Purina Canada. "We strongly believe that pets and people are better together, and this program will foster lifelong learning and encourage these students to pursue their passion for pets."
Dr. Greg Keefe, Dean of AVC, expressed his appreciation to Nestlé Purina PetCare Canada for its generous donation.
"On behalf of AVC, I thank Nestlé Purina PetCare Canada for supporting our efforts to encourage Indigenous youth to explore opportunities and careers in veterinary medicine and STEM," he said. "Because of the COVID-19 pandemic, our vet camp programming is on hold. Once public health restrictions allow, we look forward to putting this exciting program into action." 
 
Media Contact
Communications / AVC External Relations Officer
Marketing and Communications
902-566-6786, 902-566-0949