This News Story is more than 3 years old. Links and contact information may have changed.
UPEI writers, editors, and books shine at the 2020 PEI Book Awards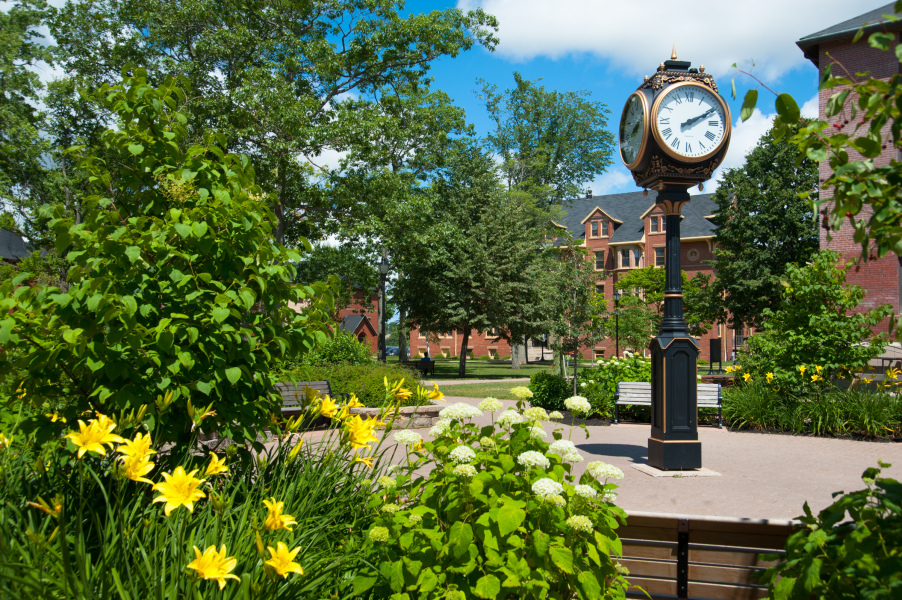 The Government of Prince Edward Island announced the results of the 2020 PEI Book Awards this weekend, and three of the winning books have ties to the University of Prince Edward Island.
The PEI Book Award for poetry went to Dr. Richard Lemm for Jeopardy. Lemm is a professor in UPEI's Department of English. In his latest collection, Lemm uses his unique combination of wit and narrative poetic style to take the reader on journeys to an infamous penal colony on the Tasman Peninsula and to an Anne of Green Gables gift shop, examined through the eyes of a resurrected L.M. Montgomery. Jeopardy is published by Acorn Press.
The award for non-fiction went to Mammals of Prince Edward Island and Adjacent Marine Waters, by Rosemary Curley (BSc, '74), Dr. Pierre-Yves Daoust (professor emeritus of anatomic pathology and wildlife pathology, UPEI's Atlantic Veterinary College), Donald F. McAlpine, Kimberly Riehl, and J. Dan McAskill (BSc, '72), published by Island Studies Press. This "reference meets coffee table book" highlights 67 mammal species found on land and in water around PEI. This comprehensive guide features colourful illustrations and maps, and provides detailed description about diet, behaviour, history, and status of the species.
2020 saw the first-ever PEI Book Award in the category of children's literature. The award went to Orysia Dawydiak, a retired medical technologist in the toxicology laboratory of UPEI's Atlantic Veterinary College, for her book Rika's Shepherd. The book tells the story of a young girl coming to terms with the death of her mother and learning the hard lessons of caring for livestock. Rika's Shepherd is published by Acorn Press.
"It is exciting to see the hard work and dedication of these authors and members of the UPEI community celebrated. Congratulations!" said Dr. Katherine Gottschall-Pass, interim vice-president academic and research at UPEI.
The Prince Edward Island Book Awards are sponsored by the Department of Education and Lifelong Learning. The poetry award was sponsored by the Bookmark in Charlottetown.
Congratulations to the winners!