This News Story is more than 2 years old. Links and contact information may have changed.
Listening for the Dead Bells shortlisted for the 2020 Atlantic Book Awards
Book by PEI author Marian Bruce is published by Island Studies Press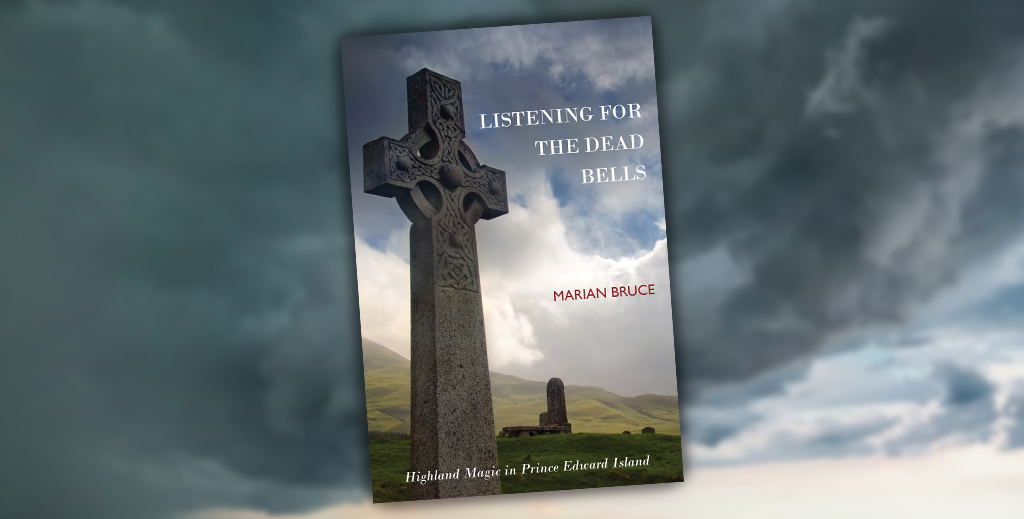 PEI writer Marian Bruce has been shortlisted for a 2020 Atlantic Book Award for her book Listening for the Dead Bells. Published by Island Studies Press, this collection of folklore about ghosts, witches, seers, and forerunners is one of three titles shortlisted for the Democracy 250 Atlantic Book Award for Historical Writing. The winners will be announced at the end of June.
Through extensive research and personal interviews, Bruce has captured a treasury of supernatural beliefs transmitted through the centuries and across the Atlantic Ocean. Listening for the Dead Bells reflects on stories about bad fairies, witch control, bòcans, second sight, divination, healing incantations, attitudes toward death, and other links between Prince Edward Island and the highlands and islands of Scotland.
Bruce, a former journalist, is the author of six books. Her book on farm horses, Remembering Old Dan, won the PEI Book of the Year Award for non-fiction in 2012. A descendant of 19th-century immigrants from the Isle of Skye, she grew up in a community influenced by highland customs, beliefs, music, and supernatural tales. After decades of working in cities across Canada, she now lives in High Bank in the farmhouse where she was born and raised.
For more information about the book, contact Bren at ispstaff@upei.ca or call (902) 566-0386.