Your search has returned no results.
Engineers Canada celebrates three female UPEI engineers
International Women in Engineering Day (INWED) highlights contributions in COVID-19 era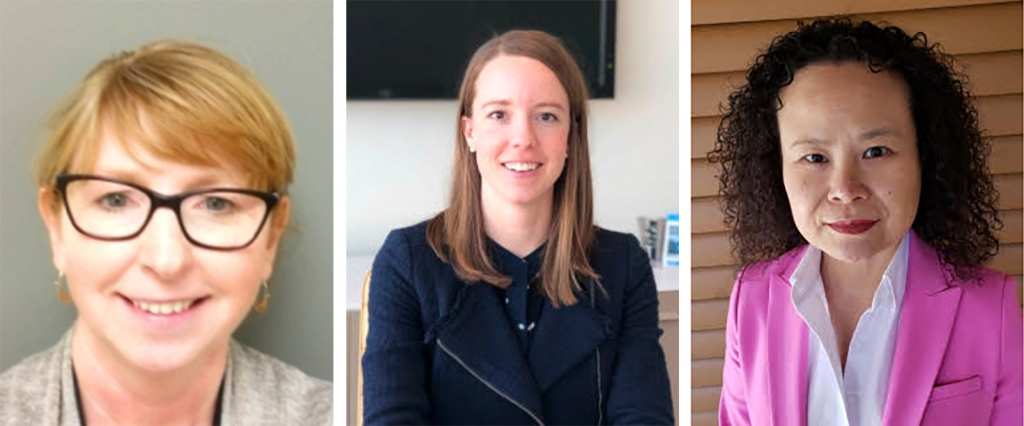 Engineers Canada is celebrating three female engineers at UPEI as part of International Women in Engineering Day (INWED). INWED is a day to raise the profile of women in engineering, highlighting their important contributions in their communities.
In a press release, Engineers Canada writes:
This year, the world has been shaped by the COVID-19 pandemic, which is why we chose to shine the spotlight on women in engineering who have marshalled their skills and resources to help Canada overcome the unprecedented challenges posed by the pandemic. Whether that be by creating personal protective equipment for frontline workers, preparing university campuses for the safe return of students, maintaining essential municipal services, or supporting the telecommunications network that brings us together while staying apart, the stories below are just a few of the many ways in which women in engineering #ShapeTheWorld.
At UPEI, Engineers Canada highlighted the work of Dr. Amy Hsiao, associate professor in the Faculty of Sustainable Design Engineering, for her work with the Premier's Council for Recovery and Growth.
"The pandemic has brought forth how important it is for us to be open-minded to a new perspective," said Hsiao. "I don't think we have a choice now to plan the same way that we've done in the past. It's now, 'how can we do things better in the future?' Not to see challenges as limitations or obstacles, but to see them as opportunities. It's a cliché, but I think it really is true."
Engineers Canada also highlighted the work of Mandy McKenna, UPEI's manager of capital projects and planning, and Wendy Weeks, business process and technology change manager in UPEI's ITSS department, for helping prepare for a blend of online and on-campus learning during the pandemic.
"From the planning standpoint, the biggest question on campus now is what's the fall going to look like and how can we support some on-campus presence by students in a safe way," said McKenna. "We are getting many requests from faculty and staff regarding how many students can occupy a classroom while maintaining the six feet of physical distancing. We're looking at our spaces, accommodating those new reduced capacities, and considering traffic flow in and out of doors and hallways."
Weeks recently had an opportunity to explain to young female scientists that engineering is really about a different way of thinking.
"What I try to tell them is, you may study engineering, you may learn a specific discipline, but really what you learn is how to solve problems," she said. "How to evaluate a hypothesis, to test, to experiment, to apply risk to it, and how to come to conclusions. Instead of learning how to do one thing, we're taught how to think and to problem-solve. And that just grows through your whole career."
"Engineers Canada is highlighting a select group of women in engineering who are applying their skills, ingenuity, and knowledge to help Canada overcome the COVID-19 pandemic," said Dr. Nicholas Krouglicof, dean of the Faculty of Sustainable Design Engineering at UPEI. "It is truly a great honour that UPEI is so well represented in this prestigious group. My congratulations to Amy, Mandy, and Wendy for these well-deserved accolades from your Canadian engineering colleagues."