Your search has returned no results.
Celebrating the UPEI Co-op Awards!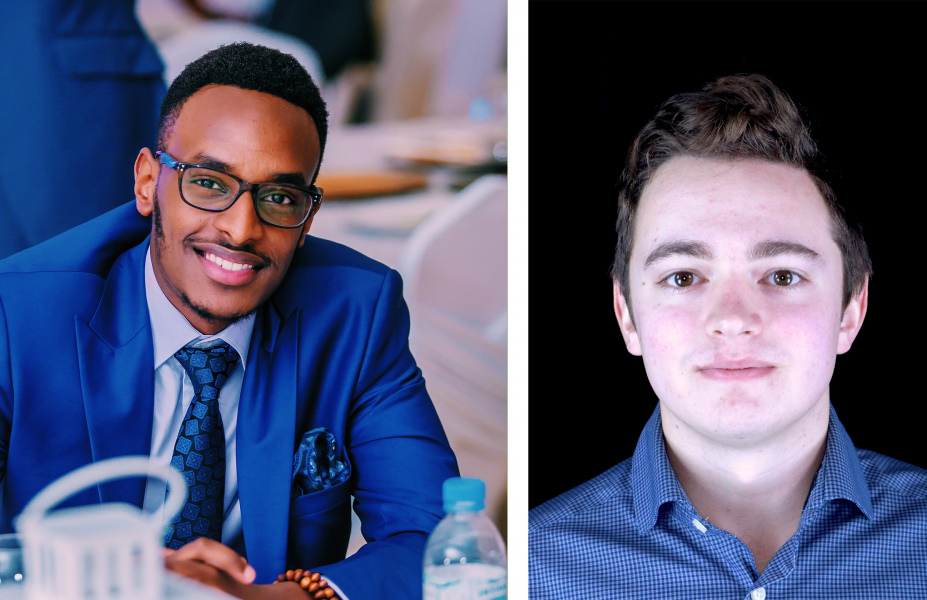 Every year, UPEI Co-operative Education recognizes its exceptional students and employers with the UPEI Co-op Awards. This year's winners are Raoul Ntwali (UPEI Business Co-op Student of the Year), Logan Anderson (UPEI Science Co-op Student of the Year), and SpryPoint (Co-op Employer of the Year).
Ntwali (BBA'20) was nominated by his employer for his co-op work term with the Canadian Revenue Agency (CRA). Ntwali was, and continues to be, an integral member of the team as one of three bilingual officers within the audit unit. In addition to demonstrating his capability to take on a full workload of files while in a student role, Ntwali also added value by joining the Employment Equity, Diversity, and Inclusion committee, and using his co-op technical report to contribute to CRA's diversity culture with insights on full integration of all cultures within the workplace.
"With the support and guidance of my team leader and team members, I was provided with an ideal environment to build my knowledge in accounting and taxation, and I was able to learn and adapt quickly to the workload," said Ntwali. "CRA's culture fosters a respectful, family-like, and safe workplace environment. The warm welcome that I received at CRA immediately made me feel at home."
Anderson (BSc'22) was nominated by his employer iWave. Within three weeks of joining the iWave team, Anderson was assigned an extremely challenging machine learning and cloud integration project after demonstrating his technical abilities. He successfully delivered the project in alignment with industry best practices, saving the company thousands of dollars and the need to outsource it to a third-party company.
"At iWave, I was given exciting, challenging problems that allowed me to grow more in my analytical skills and be more confident in them," said Anderson. "At the same time, they allowed me to ask questions and were always helpful in finding solutions. All this shaped me into a competent, informed developer."
SpryPoint was nominated by computer science student Saleh Alhakeem (BSc'20) for his Fall 2019 work-term experience as a student developer. SpryPoint provided Alhakeem with an atmosphere in which to develop his technical proficiency in new programming languages and paradigms and  shape his perspective on the importance of security, customer experience, and support. Alhakeem found team members at SpryPoint open to discussions for problem solving and developing solutions, and they welcomed his suggestions on changes to the project by either implementing them or providing constructive feedback. UPEI Co-operative Education staff have appreciated SpryPoint's contributions to the co-op program; the company has consistently hired students for work terms over the past two years and provided placements offering valuable, challenging work. In November 2019, SpryPoint founder Keir Pollard served as a panelist in support of co-op students seeking a first work term, providing advice on applying to positions, integrating into new workplaces, and strategies for success.
UPEI Co-operative Education received the highest number of nominations to date for this round of awards. The high calibre of nominees, nominations, and descriptions of work experiences speaks to the quality of students and employers involved in the program. For more information on UPEI's Co-operative Education program, please visit: upei.ca/co-op.