Your search has returned no results.
AVC student wins American Veterinary Medical History Society essay contest
Passionate about veterinary medicine--and bees
| Atlantic Veterinary College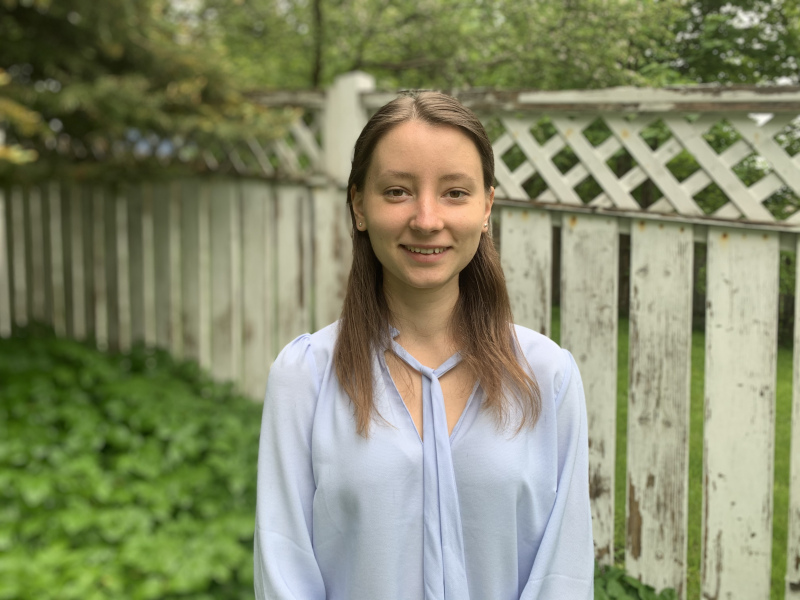 Anastasiya Missan, AVC Class of 2022, won first prize in the American Veterinary Medical History Society's 2020 Fred Smithcors Veterinary History Essay Contest for her essay, "The Un-BEE-lievable History of Beekeeping."
Missan is only the second student from AVC to win a prize in the competition since it was established in 1992. In 2000, Andrew Silverstone, AVC Class of 2000, took second place. Winning the contest comes with publication of Missan's essay in the Veterinary Heritage Journal, a free year-long membership in the American Veterinary Medical History Society, and a scholarship.
Missan chose to write about the history of beekeeping because of her passion for the environment and the essential role honeybees play in environmental health. 
"Apiculture is a significant agriculture sector with a long history and an interesting connection to veterinary medicine," she said. "The history of beekeeping starts with a cave painting and can be traced through some of the most famous ancient civilizations. Today, honey and wax produced in apiculture continues to have many applications in society, including veterinary medicine. Honey is used in veterinary medicine as an antimicrobial and wound-healing agent, thus helping with patient care."
She noted in her essay that in 2019, Canada had over 8,400 beekeepers, with 672,094 colonies. Canadian honeybee colonies yielded more than 75 million pounds of honey with a total value over $176 million.
Like any livestock production system, she said, bees can be afflicted by bacteria, fungi, viruses, and parasites. Today, these health issues are generally managed by beekeepers with guidance from provincial and federal employees and some help from veterinarians.
Born in the Ukraine and raised in Halifax, Nova Scotia, Missan decided at the age of eight that she wanted to be a veterinarian. 
"I used to love playing imaginary animal games with my friends, and my best friend's mom suggested that I should be a vet. So here I am! And as I learned more about vet med, I realized that it was the right choice for me. I love science, figuring out and solving problems, and animals."
She plans to pursue a career in small animal medicine when she graduates from AVC.
"On behalf of AVC, I congratulate Anastasiya for winning this prestigious contest," said Dr. Greg Keefe, dean of AVC. "Her essay is very interesting to read and highlights the role of veterinary medicine in beekeeping. We are so proud of her accomplishment." 
The Fred Smithcors Veterinary History Essay Contest was established in honor of J. Fred Smithcors, DVM, PhD (1920–2006) for his many contributions to veterinary history as founder of the American Veterinary Medical History Society, author of several books on veterinary history, educator, editor, and publisher. It provides a unique opportunity for veterinary students to learn about the heritage of their new profession by researching and writing about a veterinary history topic of their choice. Participation is open to all DVM students currently enrolled in veterinary colleges in the United States, Canada, and West Indies.
 
Media Contact
Communications / AVC External Relations Officer
Marketing and Communications
902-566-6786, 902-566-0949