This News Story is more than 3 years old. Links and contact information may have changed.
Calling all L.M. Montgomery fans: Share your origin stories!
Researchers are compiling LMM fan stories to help inform how her writing impacts lives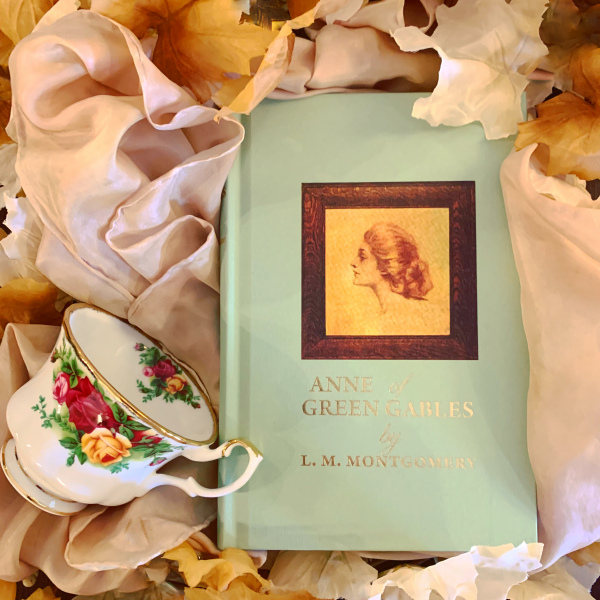 A scholarly project is seeking personal "origin stories" from fans of iconic Island writer L.M. Montgomery. Co-led by Dr. Kate Scarth, UPEI's Chair of L.M. Montgomery Studies and Applied Communication, Leadership, and Culture, and tenured professor turned writer Dr. Trinna S. Frever, the project aims to gather fans' stories about their Montgomery experiences, including how they first encountered the author's work, as well as information about themselves and their reading and/or viewing.
"People of all ages and from many places and walks of life have their stories about how they first discovered and then later explored Montgomery's world, whether that world includes her books, their adaptations, or related places of pilgrimage," said Scarth. "With this project, we're collecting these Montgomery stories to celebrate how much this PEI writer has meant to so many. We believe that these stories will also more broadly show the power of art and creativity to inspire people, shape lives, and provide solace in times of stress and struggle like those that we're now facing."
In June 2018, scholars gathered at the L.M. Montgomery Institute's 13th Biennial Conference, L.M. Montgomery and Reading, hosted by UPEI, to discuss the works and world of L.M. Montgomery. Frever presented her conference essay, "Seeing Female Readers, Reading Female Readers, Making Meta-Readers: Montgomery as Depictor and Creator of Scholars," by video.
"Scholars often speculate about what readers and viewers are feeling, but how often do they actually ask readers and viewers to share those feelings?" said Frever. "That's what we're doing here with L.M. Montgomery. From books to tv shows to animated cartoons, whatever different point of access people have into L.M. Montgomery's world, we want to hear about it. We want to hear those stories! We hope to learn and share how storytelling—specifically L.M. Montgomery's storytelling—enhances all our lives."  
Frever's idea about L.M. Montgomery origin stories struck a chord with conference attendees. Scholar Dr. Julie Sellers suggested that a website be created to collect these stories. Scarth and Frever took the initiative to do just that. Now, in cooperation with UPEI's L.M. Montgomery Institute, they are teaming up to gather fans' Montgomery origin stories, as well as some information about these fans and their reading/viewing practices, for an anticipated book about Montgomery's contribution to fans' lives and to the world.
Please consider sharing your personal experiences with L.M. Montgomery's world as part of this project. To learn more, or to share your story, visit yourlmmstory.com.