Your search has returned no results.
UPEI mourns passing of Dr. Robert Suen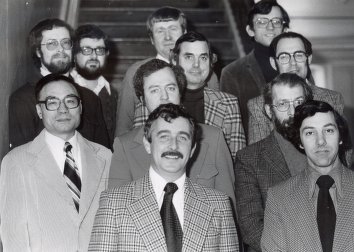 The University of Prince Edward Island expresses deepest sympathy to the family and friends of retired faculty member Dr. Robert Suen, who passed away at his home on Tuesday, March 17, 2020, aged 88.
Dr. Suen was a professor of mathematics at St. Dunstan's University. He also taught mathematics and computer science at UPEI, retiring in 1997. He greatly enjoyed teaching his students, and he published many articles in mathematical journals.
He is survived by his wife, Bonnie Suen, and his eldest son John, his daughter-in-law Ru-ying, and many grandchildren. He was predeceased by his younger son Edward Suen.
Arrangements are entrusted to the Belvedere Funeral Home; however, there will be no funeral service or visitation at this time. Memorial donations to the UPEI Alumni Association, UPEI Student Scholarship Fund, or the Queen Elizabeth Hospital Foundation are appreciated. 
 
Media Contact
Communications / AVC External Relations Officer
Marketing and Communications
902-566-6786, 902-566-0949