Your search has returned no results.
Panthers at Home, February 13 to 14
It's the playoffs, and both men's and women's hockey teams are looking for important wins at home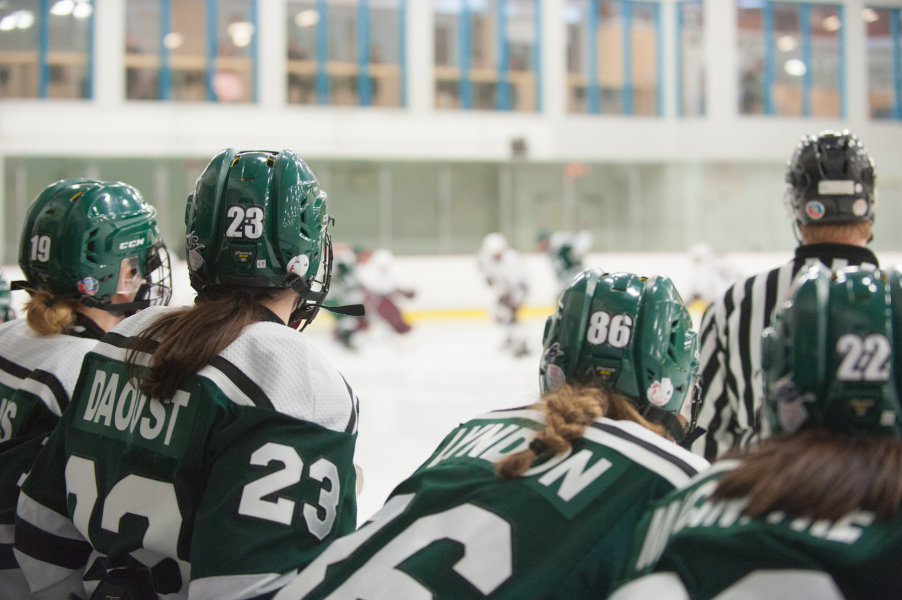 The regular season is done and gone for AUS men's and women's hockey. Both UPEI teams have advanced to the playoffs. Both are looking for important first-round wins at home. Here's your Panthers at Home schedule for February 13 to 14
Thursday
UPEI's women's hockey team is coming off a tremendous season. They kick off the 2019–2020 playoffs Thursday evening with a home game against the Université de Moncton.
"We have had some great games against Moncton this past year, and our playoff history has been ongoing for some time," said coach Bruce Donaldson. "This will be a great series. Moncton has been playing well and have a very quick team. They move the puck well, work hard, and often take advantage of transition situations. We need to match their speed, focus on playing our style of hockey, and finishing on our own opportunities.
The puck drops at 7 in MacLauchlan Arena. Tickets can be purchased at the ticket table starting at 5:30 pm. In recognition of Teacher Appreciation Week, UPEI Athletics and Recreation invites all school staff to attend with free admission upon presentation of school ID.  All PEI students are admitted free, and parents receive a special $5 ticket price if accompanying their child.
Friday
After playing game one of their best-of-three series against Saint Mary's University on the road, the men's hockey team will be back on home ice on Friday at 7 pm. This is a big game, no matter how you slice it.
"We are very much looking forward to getting the playoffs going," said coach Forbes MacPherson. "We have been battling a lot of adversity all season, and we are hoping that this has made our group resilient and galvanized us as a group. Saint Mary's is a very good team and well coached. It will be a great challenge for us, and that is what the playoffs is all about."
Tickets can be purchased in advance at the Eastlink Centre box office, by calling 902-629-6625 or online at http://www.eastlinkcentrepei.com/.  The MacLauchlan Arena box office will open on Friday at 5 pm.
Go Panthers Go!