Your search has returned no results.
UPEI announces the Panther Subway Athletes of the Week, December 30 to January 5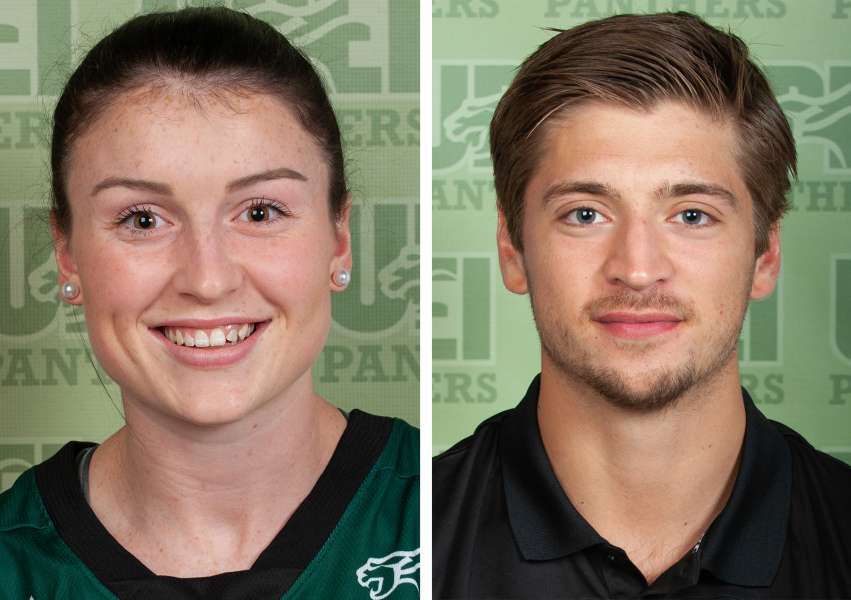 Every week, UPEI Athletics and Recreation recognizes two student-athletes for their achievements and dedication to their respective sports. Congratulations to Jenna Mae Ellsworth and Filip Rydstrom, the UPEI Panther Subway Athletes of the Week for December 30 to January 5.
Ellsworth is a fourth-year guard on the UPEI women's basketball team and a science student from Charlottetown. She returned to the court this weekend after an injury and guided the Panthers to a 79–60 win over Acadia University. She finished the game with 21 points, six assists, four steals, and three rebounds. "Jenna Mae played like an athlete who has been itching to be on the court since early November," said coach Matt Gamblin. "She gave a complete performance on both ends of the floor."
Rydstrom is a third-year forward on the UPEI men's hockey team and a business student from Stockholm, Sweden. Rydstrom got the offence going in a weekend game against Saint Mary's University, scoring the first two goals in the Panthers' 7–5 win. He also added a pair of assists. "Fil plays a significant role on our team," said coach Forbes MacPherson. "It was nice to see him off to a good start in the second half."
Go Panthers Go!