Your search has returned no results.
Wrap up UPEI's 50th anniversary celebrations at the New Year's Day Levee
Annual event is held at the UPEI Faculty of Sustainable Design Engineering Building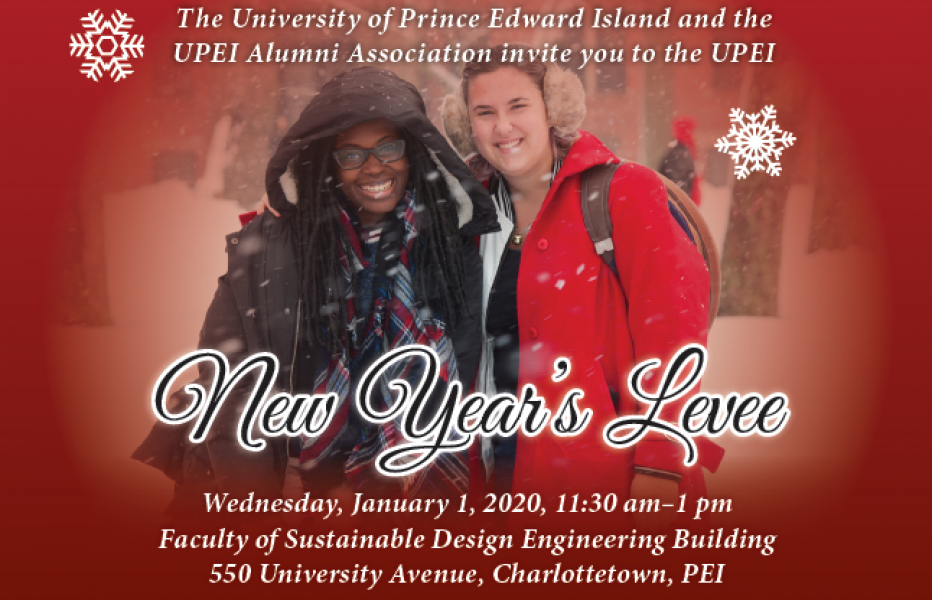 Students along with representatives from UPEI's Alumni Association, Board of Governors, and administration will greet guests at the annual University of Prince Edward Island New Year's Day Levee. The festive tradition will take place on Wednesday, January 1, 2020, from 11:30 am–1:00 pm at UPEI's Faculty of Sustainable Design Engineering building on the UPEI campus. A lunch and cash bar will be provided.
The UPEI Levee is an excellent opportunity to enjoy the cultural diversity of the campus community, exchange good wishes for the New Year, and wrap up UPEI's fiftieth anniversary year in 2019, when the University celebrated 50 years of serving as a leader in education, research, and service. All are welcome!
For more information about the Levee, contact Kathy Weatherbie, UPEI Development and Alumni Engagement, at krweatherbie@upei.ca or (902) 566-0687.