Your search has returned no results.
Panthers at Home, November 8 to 10
Men's and women's hockey defend the home ice this weekend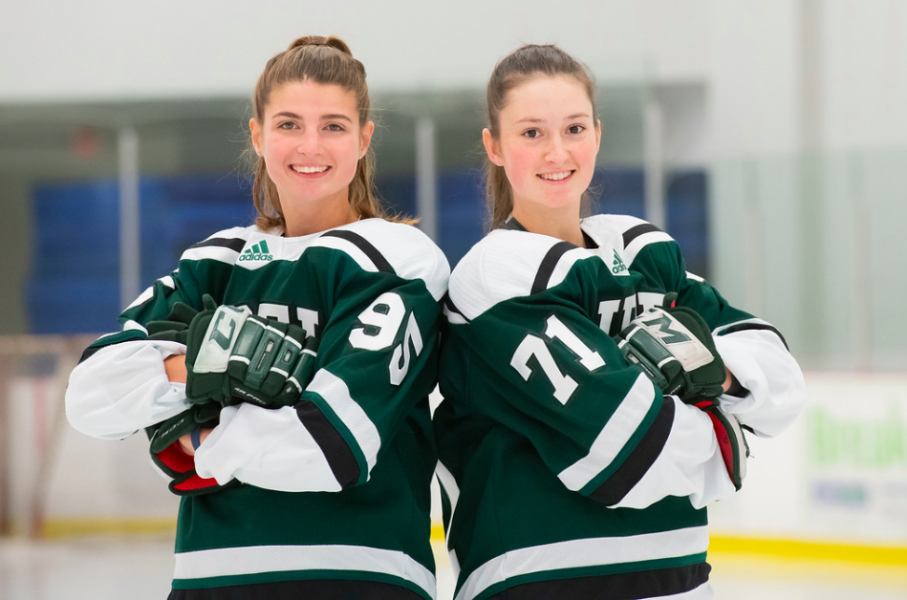 Hockey rules the home schedule this weekend as the UPEI men's hockey team looks to pick up its first win at home, and the U SPORTS 9th ranked women's Panthers look to improve their record with a pair of games.
Friday
The men's hockey team kicks off the weekend on Friday at 7 pm in MacLauchlan Arena with a game against St. Francis Xavier University.
"It will be nice to get back to our own building after three tough road games," said coach Forbes MacPherson. "We managed to do a good job securing some points on the road, and now we have to take advantage of our home ice and put some more points in the bank."
Saturday
The rest of the weekend belongs to UPEI women's hockey as the 8–2 Panthers play the next two days. On Saturday at 7 pm, UPEI hosts the Université de Moncton. 
"U de M is a great skating team that works very hard and is great at taking advantage of scoring opportunities," said Bruce Donaldson, coach of the UPEI women's hockey team. 
Sunday
The women are back on the ice on Sunday at 3 pm as the Panthers host St. Francis Xavier.
"St. FX has been one of the most successful programs in our conference and will be out to get points after we were able to rally in their building for a big win," said Donaldson. "They move the puck very well. They are quick and have a great skill level. We saw some improvement in our power play over the past weekend, and we need this to continue if we want to have success. While we have been playing well defensively, we still have lots of work to do, and the team is committed to improving at both ends of the arena."
There are just a few more days to reserve your tickets to the UPEI Sports Legacy Celebration on November 14, when the newest members of the UPEI Sports Hall of Fame will be inducted. Tessa Roche, Vernon Pahl, and the 1984–85 UPEI men's hockey team will be the 48th, 49th, and 50th inductees respectively, bringing the total membership of the UPEI Sports Hall of Fame to 50.
The inductees will formally take their place in Panther history at the event, which will be held in the UPEI Chi-Wan Young Sports Centre. The gala reception begins at 6 pm, with dinner and induction ceremony to follow. Tickets are $50 each and can be purchased by dropping by the Panther Central desk or calling 902-566-0368. Tickets are on sale until Friday, November 8.
Go Panthers Go!