Your search has returned no results.
Panthers at Home, November 30
Men's and women's hockey play their last home games before the December break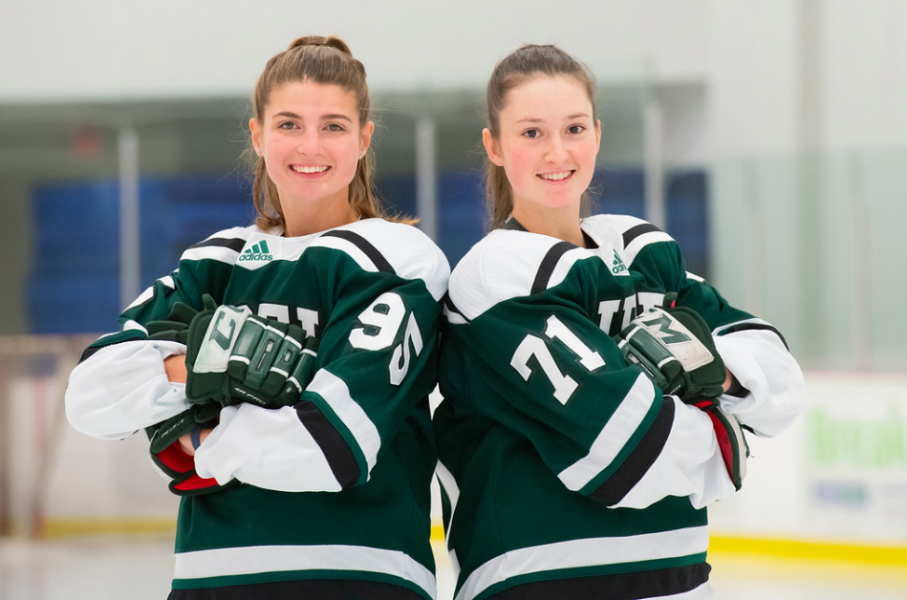 Join us this Saturday for a double header as UPEI's women's and men's hockey teams play their last home games before the December break.
Saturday's action begins at 4 pm in MacLauchlan Arena as UPEI's women's hockey hosts St. Francis Xavier University. The Panthers have had an outstanding start to the season with just two losses, putting them in second place in the AUS.
"It's a very hard swing this weekend, playing Dalhousie on Friday night, getting home late, and taking on the high-flying St. FX team," said coach Bruce Donaldson. "Dal is coming off a very impressive win over Université de Moncton, and St. FX has one of the top goal scorers in the conference. As a team, we need to be better than last weekend. It was great getting the four points, but as a team, we need to execute better in certain situations."
The AUS action continues as the UPEI men host Dalhousie University at 7 pm.
"It is important for us to continue to improve and finish the first half with a good effort," said coach Forbes MacPherson. "Saturday's game will set the stage for the second half of the year. We will be expecting our group to be dialled in and ready for a great performance."
Bring a non-perishable food item for the Campus Food Bank and receive a free hot chocolate!
All fans attending the women's game are invited to stick around for the men's game for free. Season ticket holders for UPEI men's hockey are also invited to attend the women's game for free.
Go Panthers Go!