Your search has returned no results.
AVC lauds VTH clients at reception
| Atlantic Veterinary College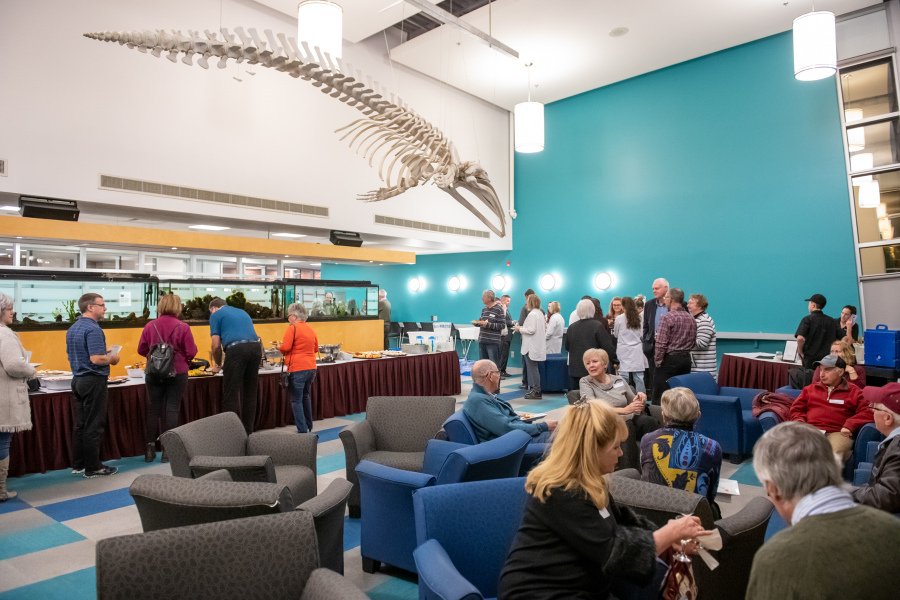 The Atlantic Veterinary College at UPEI held a reception on November 14 to thank clients of its Veterinary Teaching Hospital for their support of the hospital and the College.
Those in attendance had the opportunity to tour areas of the VTH and meet clinicians, including Dr. Adam Ogilvie, small animal surgeon, and Dr. Emilia Bourassi, small animal medicine specialist. Dr. Ogilvie graduated from AVC in 2010, and Dr. Bourassi, originally from France, did her small animal medicine residency from 2016 to 2019. During the tour, they spoke to guests about their particular interests in veterinary medicine. Stacey Dykens, RVT, told guests about the essential role the hospital's ICU plays in helping critically ill animals. Fourth-year student Veronica Ells also spoke to the guests about the essential role that patients and clients of the VTH play in the education of veterinary students. MC for the evening was Dr. Heather Gunn McQuillan, director of the  hospital. 
The reception was jointly organized by the UPEI Department of Development and Alumni Engagement, the AVC Dean's Office, and the VTH.
 
Media Contact
External Relations Officer, AVC
Marketing and Communications
902-566-6786, 902-566-0949