Your search has returned no results.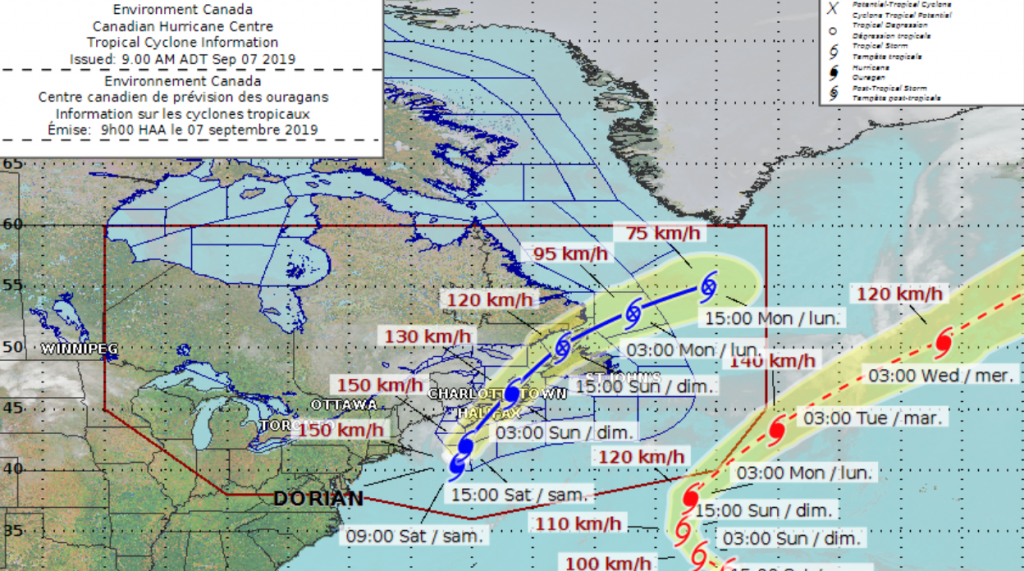 The University of Prince Edward Island has taken measures in advance of any impact from Hurricane Dorian on PEI.
On Friday, messages were issued from both Facilities Management and IT Systems and Services (ITSS) asking faculty and staff, as well as students living in residence, to take some precautions in order to prevent possible damage to buildings and equipment.
Facilities Management is responsible for the physical infrastructure on campus and requested that members of the campus community ensure that windows and doors are properly closed. With the potential for power outages and surges, ITSS reminded faculty and staff to turn off their computer work stations and monitors before they left for the weekend.
UPEI Athletics and Recreation was also affected by the impending weather. Home games for UPEI men's and women's soccer and women's rugby that were originally scheduled to be played on Saturday were moved back to Friday. Visit gopanthersgo.ca for more information.
As of Saturday morning, Environment Canada had issued tropical storm, rainfall, storm surge, and wind warnings for the Charlottetown area. The University also recommends that, as members of the community brace for the storm, they should prepare for no power for up to 72 hours.