Your search has returned no results.
Grant Thornton CEO to give first talk in UPEI Alumni Speakers Series
Celebrating UPEI's 50th anniversary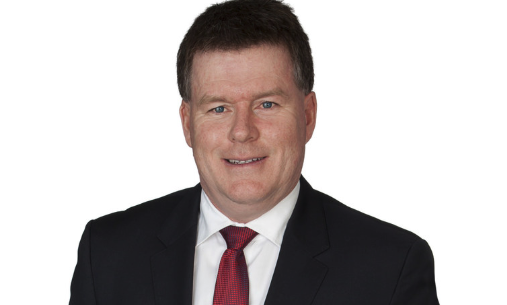 UPEI Faculty of Business alumnus Kevin Ladner, Executive Partner and CEO of Grant Thornton, will give the first talk in the University's 50th anniversary Alumni Speakers Series on Wednesday, September 11, from 5–7 pm in Schurman Market Square, Don and Marion McDougall Hall.
Created to celebrate UPEI's 50th anniversary, the Alumni Speakers Series will feature presentations by alumni from each of the eight faculties at the University. The speakers will tell their stories of success and how UPEI changed their lives.
Ladner graduated from UPEI with a bachelor of business administration degree in 1985 and joined Grant Thornton the same year. He earned his CA in 1988 and Chartered Business Valuator (CBV) in 1988. A native of PEI, he has held many prominent positions at Grant Thornton, including office managing partner. He served on the company's policy board (2003–2006) and as regional managing partner for Atlantic Canada (2006–2016), and has been Executive Partner and CEO since April of 2016. He assists clients and non-clients with valuation and financing issues and has considerable experience in the litigation support area. 
He is a dedicated community volunteer, having served on the boards of the Chamber of Commerce, Queen Elizabeth Foundation, the United Way, Holland College Advisory Board, and the 1991 Canada Games. He has coached minor hockey, baseball, and soccer in his community.
 
Media Contact
External Relations Officer, AVC
Marketing and Communications
902-566-6786, 902-566-0949