Your search has returned no results.
UPEI to host the 2021 U SPORTS Men's Hockey Championship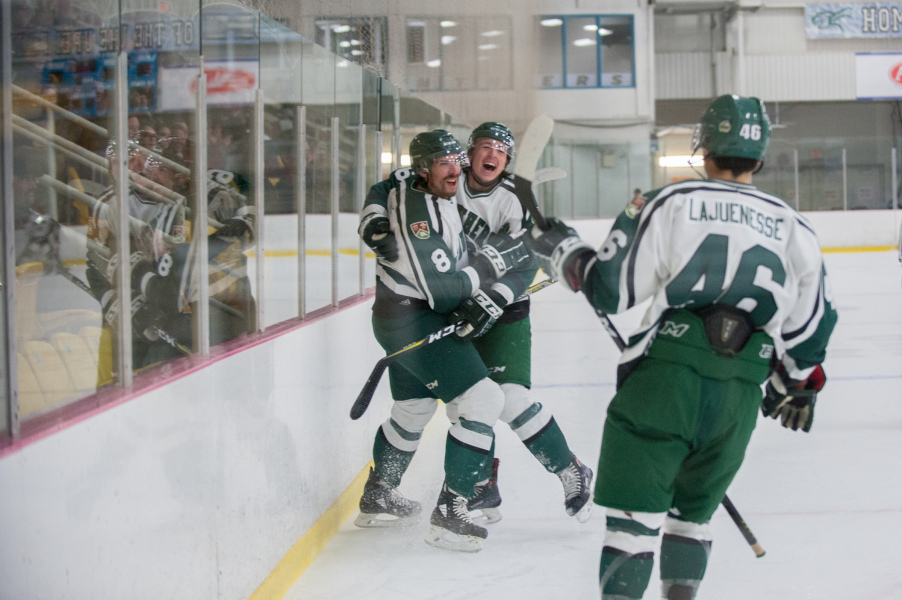 U SPORTS, the national body governing university sport in Canada, has awarded the hosting of the 2021 U SPORTS Men's Hockey Championship to the University of Prince Edward Island. UPEI has a proven track record in hosting national championships, including men's soccer in 2005 and 2014, women's soccer in 2010, and women's hockey in 2019 and 2020. 
"I want to thank U SPORTS for their confidence in awarding UPEI this major event," said Jackie Podger, Vice-President Administration and Finance at UPEI. "This tournament will showcase the very best of the best in university sports from across Canada, including our second-to-none UPEI Panther student-athletes. We showed the country what we were made of with the first of two consecutive women's national championships this year. We are committed to hosting an outstanding championship experience for athletes, their families, and the entire community."
The tournament will feature an eight-team championship format, with games held at Charlottetown's Eastlink Centre. UPEI has partnered with the Province of Prince Edward Island and the City of Charlottetown to host this national event.
"This is an exciting and well-deserved opportunity for the University of Prince Edward Island and its men's hockey program, and we are pleased to support them as they get ready to host one of the most sought-after U SPORTS events in our own backyard," said Premier Dennis King. "Sport has always had the unique ability to bring people and communities together, and we look forward to welcoming hockey fans from near and far as we join together to watch the best teams in university men's hockey go head to head for the national title in 2021."
"The City of Charlottetown has a very strong working relationship with the University of Prince Edward Island and we're pleased to continue to build on that," said Charlottetown Mayor Philip Brown. "We are thrilled to have led the bid to secure this highly sought-after event through our sport tourism initiative SCORE, in conjunction with UPEI. The impact of this event will reach far and wide during our shoulder tourism season."
"We are very excited to be hosting the 2021 U SPORTS Men's Hockey Championship," said Chris Huggan, Director of UPEI Athletics and Recreation. "This would not have happened if Islanders hadn't been so supportive of, and engaged in, the U SPORTS Women's Hockey Championship we hosted in March. We will continue to grow the women's event for 2020 while we build towards a sold-out Eastlink Centre for the men's tourney in 2021. Hosting the championship has been a goal for quite some time. I know we will all do whatever we can to make it a success both on and off the ice." 
"To say our UPEI Men's Hockey program is excited would be a massive understatement," said coach Forbes MacPherson. "The men's hockey Panthers have never, in our proud history, played in the national championship in our home province in front of alumni, fans, family, and friends. This will be an amazing way to showcase U SPORTS hockey at the highest level and celebrate the history of UPEI Panther Men's Hockey. The Panthers would like to sincerely thank the energy and efforts of everyone including our UPEI president and vice-president, our director and Athletics and Recreation staff, the province, the City of Charlottetown, and Charlottetown Islanders hockey club!"