Your search has returned no results.
Call for Nominations – New Synapse Innovators of the Year Awards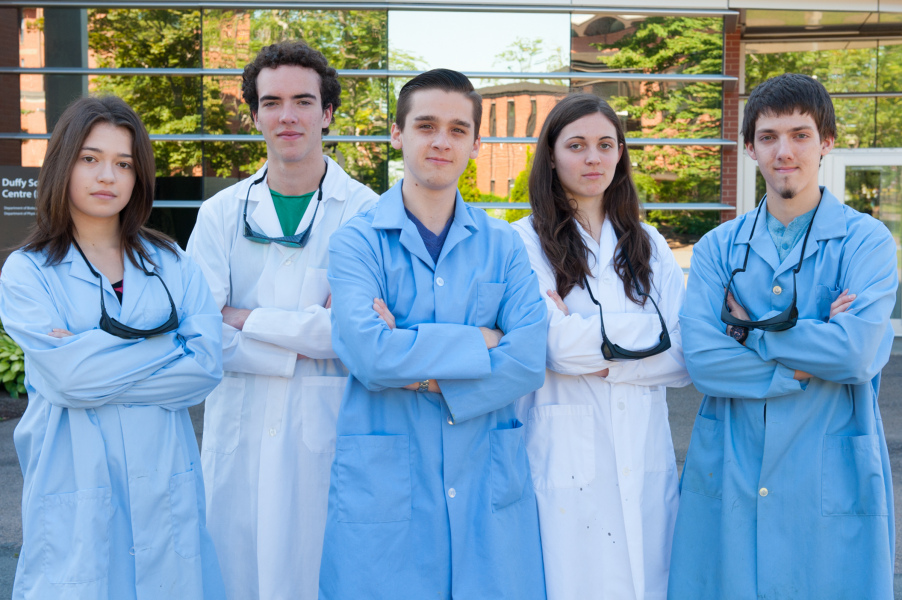 The following was released by SYNAPSE.
Synapse is excited to be playing a role in UPEI's 50th-anniversary celebrations with the launch of two new awards recognizing outstanding innovators with a connection to the university.
"As the commercialization office for the university, every day we have the pleasure of helping a wide variety of UPEI innovators in the journey of moving their ideas forward," says Synapse CEO, Dr. Justin Moores. "In that same spirit, we wanted to help share more of UPEI's amazing success stories with a larger audience, so the 50th anniversary struck us as the perfect time to launch these two new annual awards. We're in the process of accepting nominations to identify award candidates from the university's past or present who have made a distinct contribution to their community through research, design and/or a service that addressed a challenge and made a tangible impact."
The new awards were modelled on the existing Distinguished Alumni and Young Alumni awards currently administered through the university's Alumni Association.  Following that model, one of the new Innovator of the Year Awards will be presented to an individual 40 years of age or younger, and the second will be awarded to an individual over the age of 40. 
"Over the last 50 years UPEI has nurtured the talents of some extraordinary people," adds Myrtle Jenkins-Smith, Executive Director of the Department of Development and Alumni Engagement at UPEI. "We're thrilled to see the creation of these new awards in recognition of UPEI staff, students and faculty who've made a positive impact through their innovative achievements and determination to make a difference." 
Nominations for the awards can be made online through the Synapse website at http://synapsepei.com/about/articles/awards until August 15. The awards will be presented at the "Innovation Celebration" an informal evening event Synapse will host on campus on Wednesday, September 25, kicking off UPEI Homecoming Week activities.
The University of Prince Edward Island prides itself on people, excellence, and impact and is committed to assisting students to reach their full potential in both the classroom and community. With roots stemming from two founding institutions—Prince of Wales College and Saint Dunstan's University—UPEI has a reputation for academic excellence, research innovation, and creating positive impacts locally, nationally, and internationally. UPEI is the only degree-granting institution in the province and is proud to be a key contributor to the growth and prosperity of Prince Edward Island.
Synapse is an independently incorporated commercialization, technology transfer and industry engagement company, based on the UPEI campus.
Contact
Kelly Mullaly
Marketing & Communications Coordinator
Synapse