Your search has returned no results.
2019 Insight Summit and Summer Workshop focuses on conflict, peace-building, and change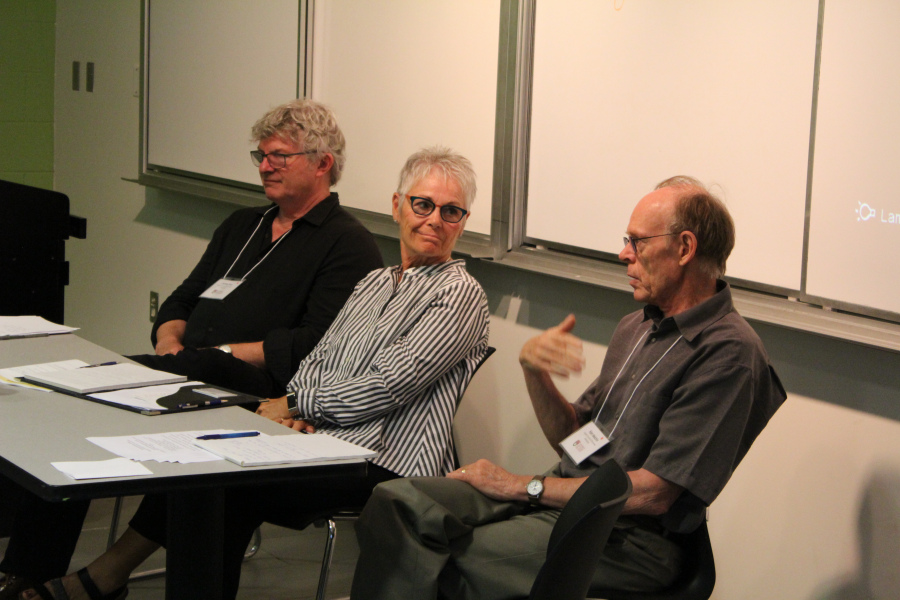 More than fifty professionals from diverse fields spanning four countries gathered in Charlottetown from August 7 to 9 for the first Insight Summit and Summer Workshop. The summit, devoted to conflict, peace-building, and change based on the theory and skills of the "insight approach" to conflict was hosted by UPEI's Applied Communication, Leadership, and Culture (ACLC) program. 
The insight approach to conflict, innovated in 2004 by Kenneth Melchin and Cheryl Picard, applies the complex philosophy of Bernard Lonergan, a Canadian Jesuit priest, to the practice of interpersonal, workplace, family, and community conflict, and more recently as a method to address a complex range of challenges related to social conflict and wide-spread change-making.
Summit participants included mediators, conflict professionals, police officers, theatre artists, HR managers, lawyers, peace-builders, psychologists, spiritual leaders, academics, and others from six provinces in Canada, three states in the U.S., Trinidad and Tobago, and Israel. The group discussed conflict challenges including:
• supporting divorcing parents to create more satisfying separations; 
• increasing police responsiveness to retaliatory violence; 
• helping conflicted families make decisions about the care of their aging parents; 
• engaging with peace-building initiatives in Israel; 
• creating a theatre production to address race relations in the United States
• facilitating systemic change in government, universities, not-for-profits, and other organizations; and,
• recognizing the spiritual dimension of change-making and conflict resolution. 
Panellists at the summit addressed the foundations of the insight approach along with successful applications that included collaborative law, policing, family mediation, leadership, peace-building, and art. Experiential learning—with physical, aesthetic and practical activities—gave participants the opportunity to learn how the theory and practice of the insight approach can be applied. Subsequent sessions addressed specific insight conflict resolution, leadership, and policing micro skills and strategies, as well as plans for longer-term directions and research.
Feedback from participants was positive, having exchanged knowledge and developed networks to support further development. The next summit will be hosted by Royal Roads University in Victoria, BC in the summer of 2020. 
Media Contact
Research Communications Officer
Marketing and Communications