Your search has returned no results.
UPEI Faculty of Nursing partners with The Salvation Army's Bedford MacDonald House
Students to complete clinical placements in PEI's only men's shelter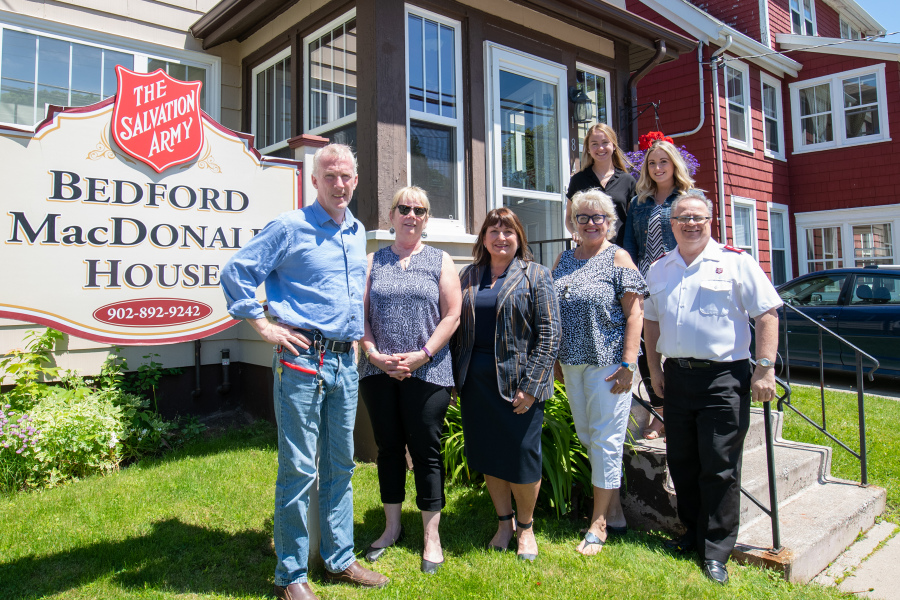 The Faculty of Nursing at the University of Prince Edward Island is partnering with The Salvation Army for a unique learning and service experience at Bedford MacDonald House in Charlottetown. Students will gain valuable experience providing health care and proactive health education to address basic needs of guests at the men's shelter.
In the fall semester, two fourth-year nursing students in the Nursing and Population Health course will complete their clinical placements at Bedford MacDonald House three days a week. This course provides theoretical and clinical opportunities to examine and apply concepts and skills related to population health.
During the winter rotation, two third-year nursing students in the Developing Partnerships with Clients in the Community course will complete their clinical placements at Bedford MacDonald House twice a week. This course focuses on promoting and maintaining health and providing support and assistance to individuals, families, and groups in the home and community.
"The nursing students will provide vital health care and proactive education to address our guest's basic needs; together, this will enable us to offer much more than putting a temporary roof over their heads," said Major Daniel Roode of The Salvation Army. "The clinical work of the students will add a valuable component to the services offered at Bedford MacDonald House; they will essentially teach our guests how to take better care of themselves, which will play a role in helping them to potentially escape homelessness."
"Our nursing students' practice is guided by primary health care and focuses on involving clients as partners in their care," said interim dean of the Faculty of Nursing, Dr. Jo-Ann MacDonald. "Students will also experience interprofessional collaboration and sectors working together to improve the lives and circumstances of the guests affected by poverty and homelessness."
The Salvation Army has proudly operated the BMH, providing shelter, support and compassion to men experiencing homelessness in Charlottetown for seven years. We are empathic about the fact that homelessness has an impact on any community. We know through experience, that community-based programming such as this helps to prevent and reduce homelessness, preparing individuals to embark on practical resources to help them secure their basic needs of health, food, clothing and shelter. 
The University of Prince Edward Island prides itself on people, excellence, and impact and is committed to assisting students to reach their full potential in both the classroom and community. With roots stemming from two founding institutions—Prince of Wales College and Saint Dunstan's University—UPEI has a reputation for academic excellence, research innovation, and creating positive impacts locally, nationally, and internationally. UPEI is the only degree granting institution in the province and is proud to be a key contributor to the growth and prosperity of Prince Edward Island.
Contact
Dave Atkinson
Research Communications Officer
Marketing and Communication