Your search has returned no results.
"Flax Americana" short-listed for CHA's Best Scholarly Book in Canadian History
Book by UPEI's Dr. Joshua MacFadyen explores the fascinating history of one of Canada's most important industrial crops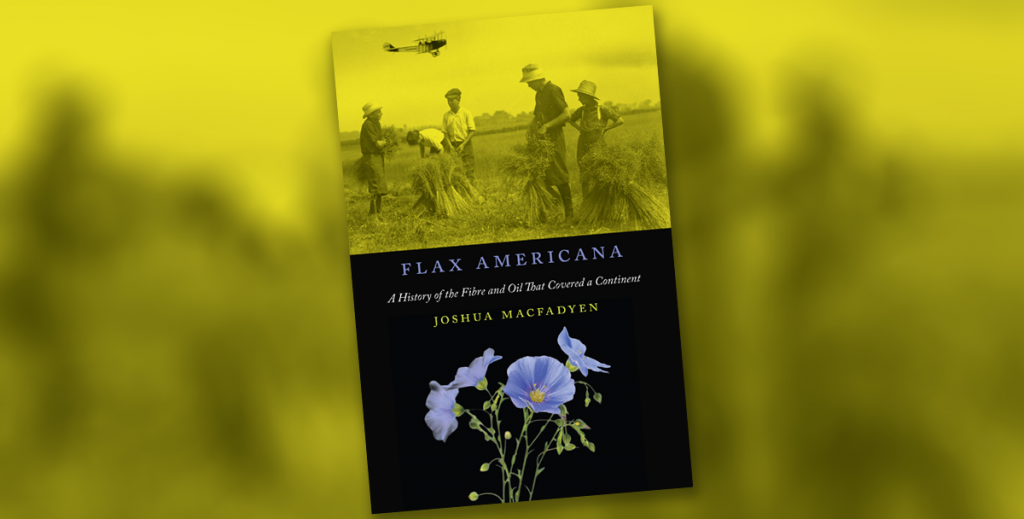 A book by UPEI's Dr. Joshua MacFadyen was short-listed by the Canadian Historical Association for its annual Best Scholarly Book in Canadian History Price (formerly the Sir John A. MacDonald Prize). Dr. MacFadyen is UPEI's Canada Research Chair in Geospatial Humanities and an associate professor in the Applied Communication, Leadership, and Culture program.
Flax Americana: A History of the Fibre and Oil that Covered a Continent examines the story of flax, a plant that went in a few decades from a specialty fibre crop in the Great Lakes region to an oilseed empire that spanned continents and helped create urban industrial capitalism. Flax Americana is published by McGill Queen's University Press as part of the Rural, Wildland, and Resource Studies Series.
The finalists for the Best Scholarly Book in Canadian History Prize were celebrated at the recent Congress for the Humanities and Social Sciences held in Vancouver, British Columbia.
Congratulations, Dr. MacFadyen!
The University of Prince Edward Island prides itself on people, excellence, and impact and is committed to assisting students reach their full potential in both the classroom and community. With roots stemming from two founding institutions—Prince of Wales College and Saint Dunstan's University—UPEI has a reputation for academic excellence, research innovation, and creating positive impacts locally, nationally, and internationally. UPEI is the only degree granting institution in the province and is proud to be a key contributor to the growth and prosperity of Prince Edward Island.
Contact
Dave Atkinson
Research Communications Officer
Marketing and Communication