This News Story is more than 5 years old. Links and contact information may have changed.
Students, staff, and faculty can breathe easily now
UPEI is proud to be a tobacco-free campus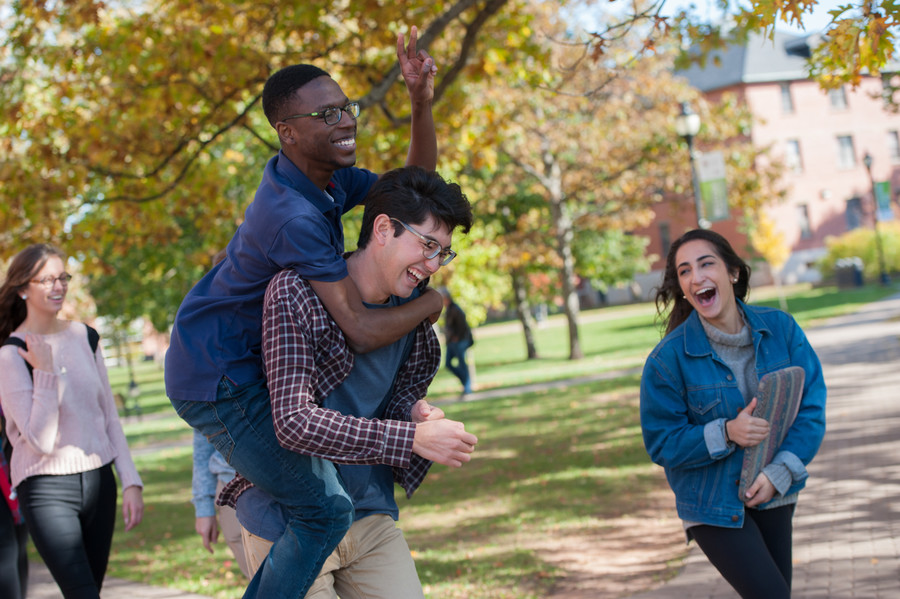 An updated version of the UPEI Tobacco-use policy will go into effect on Friday, September 1, 2017. 
The UPEI Tobacco-use policy was reviewed from May 2015 to May 2016 by a working group that consisted of students, staff, faculty, and community partners. The working group conducted research that included a campus-wide survey followed by public consultations, all suggesting that UPEI become a tobacco-free campus. Research findings and feedback from the consultations were included in a final report presented to the University of Prince Edward Island Board of Governors; a recommendation that the University become a tobacco-free campus was approved by the board in January 2017.
"This policy is in sync with other organizations that have moved toward tobacco-free spaces," said Vice-President Administration and Finance Jackie Podger. "It will ensure a safe and accessible campus environment for everyone at UPEI."
"We are proud of the work that we have accomplished alongside the University in regards to the updated tobacco-use policy," said Hammad Ahmad, President of the UPEI Student Union. "This initiative supports our shared priority of providing a healthy atmosphere for students to pursue their education."
While the intended goal of the policy is to provide a safe, healthy working and learning environment for students, faculty, staff, contractors, and visitors at the University, UPEI is also using the updated policy as an opportunity to promote available cessation materials and services to improve individual and community health. UPEI hopes that if members of the campus community cannot use tobacco products on University property, they may consider not using them at all.
Contact
Dana Kenny
Communications Officer
Marketing and Communications
(902) 566-0941