The Wave Renovation to Fox and Crow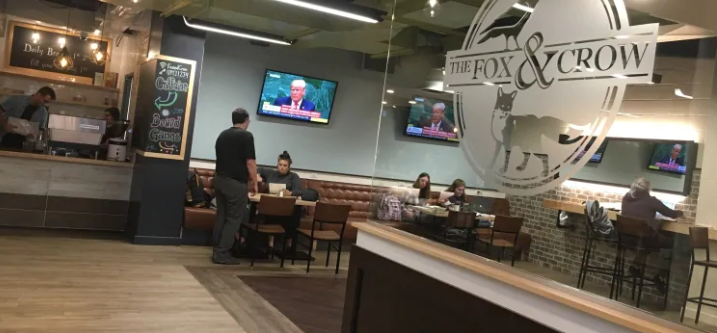 MacLean Construction Ltd was the contract for the W.A. Murphy Student Centre – Wave Renovations Project. Construction began Monday, April 30, 2018, and ended September 2018.
The project focused on a substantial interior fit-up, including, electrical and architectural systems upgrades.
The Wave — the former campus pub — was too dark and uninviting, coupled with the need to make the business more viable resulted in this latest version of the campus pub, which now doubles as a café, with a bright place to gather or study and plenty of electrical outlets for phones and laptops.
Location
W.A. Murphy Student Center