Your search has returned no results.
Student advisers play a big role in getting students ready for university as well as guiding them in their studies. We assist future students, accepted students looking for first-year advising, current students, international students, and graduate students.  
At UPEI, the same advisers who help you choose UPEI help you ensure you get the best experience as a student.
We can help future students:
learn more about transferring from another institution
find out about applying as a mature student
discuss graduate program requirements 
receive immigration and personal support
attend UPEI as an exchange student
English Academic Preparation and English language support
We also help newly-accepted students choose their first year courses and offer academic advising to new and current undergraduate and graduate students.
Advisers
Jerry Wang
Director of Recruitment and Advisement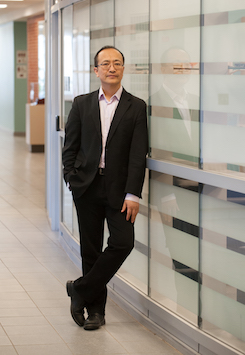 Hi there, I am Jerry Wang, the Director of Recruitment and Advisement and the International Student Office at UPEI. I was educated in China and the United States, and I received my doctoral degree from the University of Illinois at Urbana-Champaign (UIUC). It has been a fulfilling experience for me to work with a great team of colleagues to create a supportive learning environment for all students for the past 13 years at UPEI. I take pride in being part of the growth and transformation UPEI has undergone. We are excited to welcome you to join this kind and close-knit community! We hope that you would find a "home-away-from-home" at UPEI! "People, Excellence, and Impact"—that is what we strive for and care deeply about!
zhwang@upei.ca
902-894-2801 
WeChat (微信): JerrywangUPEI
Skype: Jerrywang7002
Dalton Hall, 408
---
Sarah Roach
Acting Manager, Domestic Recruitment
sroach@upei.ca
902-628-4352
Dalton Hall, 415
---
Rebecca Dawson
Recruiter and First-year Adviser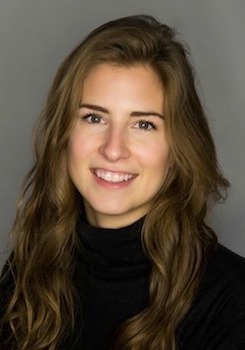 My name is Rebecca Dawson and I graduated from UPEI with my Bachelor of Business Administration (BBA) in 2016. I now work in Recruitment & First-Year Advisement with the university! I'm a born and bred Islander, having grown up in beautiful Hampton, PE.
Choosing a university is difficult, but going to UPEI was one of the best decisions I've ever made. I got a global education through the BBA program, developed fantastic relationships with my classmates and professors, and was heavily involved in and around campus. During my undergraduate degree, I got to study abroad twice, completed the Co-operative Education program, work on campus, and be an executive on multiple clubs and societies.
If you're looking for a community of like-minded people with some of the most exciting programs in the country, UPEI is the place for you.
rjdawson@upei.ca 
(902) 566-081
Dalton Hall, 413
---
Bassel Malke 
Recruiter and First-year Adviser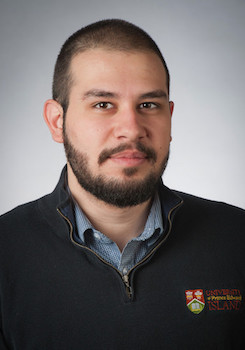 My name is Bassel Malke. I was born in Syria and moved to Canada to complete my education.
Coming from outside the country made it a harder decision for me to choose the right university. But at the end, I was able to find a reputable university with great educational experience and a lot of opportunities.
I have completed my Bachelor of Business Administration at the University of Prince Edward Island, and I am very glad for the choice that I made where I was able to obtain a great degree, earn a lot of working experience while studying, and eventually become a Canadian Citizen.
bmalke@upei.ca
(902) 566-0574
Dalton Hall, 404
---
Jessica Brimacombe
Graduate Student Recruiter and First Year Adviser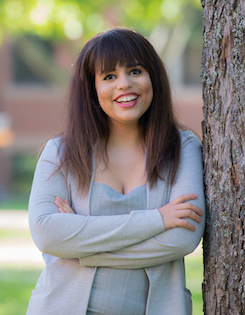 My name is Jessica Brimacombe and I am originally from Montreal, Quebec.
Choosing a university was difficult for me; I was used to the big city life and all it had to offer, but I chose UPEI because I didn't feel like a number.
When I was in grade 12, I took a campus tour of UPEI where I was introduced to staff members and professors. They took the time to get to know me and made me feel like they were invested in my future. I graduated with a Bachelor of Arts in Economics and feel prepared to accomplish the future I want!
jebrimacombe@upei.ca 
(902) 566-0341
Dalton Hall, 418
---
Richelle Greathouse
International Student Adviser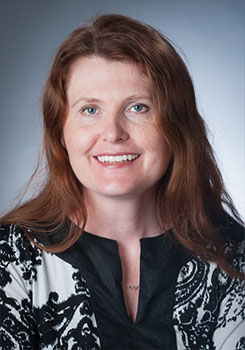 Hello everyone! My name is Richelle Greathouse (Hume) and I was born in Charlottetown, Prince Edward Island.
I first graduated from UPEI over twenty years ago. After high school I attended McGill University in Montreal. However, after a couple of years I decided to return home to PEI. I am really glad that I came back because I got so much out of my time at UPEI. I loved the small class sizes and the amazing professors.
After a career in banking, I returned to school in 2007 to take my Social Work degree, and embark on a new career journey. I love learning new things and meeting new people, so once again I have returned to school. In addition to my work as an international student adviser, I am studying part-time in the UPEI Master of Education program. I love being a part of the UPEI family!
rgreathouse@upei.ca
(902) 566-0443 
Dalton Hall, 423
---
Freya Qi
Recruiter and First Year Adviser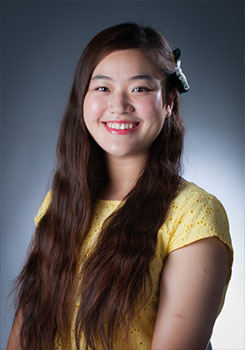 Hi Everyone! My name is Freya Qi, one of the international student recruiters and advisers at UPEI. I was born and raised in Hubei China and came to UPEI as an international student to pursue a Bachelor of Arts degree in Economics after I graduated from a Chinese high school. 
I actually started with the English Academic Preparation (EAP) program at UPEI since my IELTS score did not meet the language requirement. It was hard in the beginning because the language barrier, homesick, and culture shock. However, I received lots of help from my EAP instructors, professors, and UPEI staff members, and UPEI became my 2nd home. Eventually I obtained three degrees all from UPEI, a Bachelor of Arts (Economics) in 2013, a Bachelor of Education (Primary) in 2015, and a Master of Education (Mathematics) in 2018. 
I started working in different offices on campus since 2012 as a student assistant and got my 1st full-time job in the International Office as an international recruiter and student adviser when I graduated from the BEd program. I am so proud to say that I am part of the UPEI family and would love to welcome you to become part of our UPEI family!
rqi@upei.ca
902-566-0556
Dalton Hall, 412
---
Nouhad Mourad
International Student Adviser, Incoming Exchange Student Coordinator 
Hey Panthers! My name is Nouhad Mourad and I'm an international student advisor at UPEI. I'm grateful for the strong community and beautiful surroundings that I've had the opportunity to grow up with in Charlottetown.
I completed my BA in Anthropology and Diversity and Social Justice Studies at UPEI. I loved my program and chose UPEI for the small class sizes, stimulating courses, as well as the engaged and supportive professors that the small departments allowed for. Although I knew the program I wanted to take, I was nervous to begin. I really appreciated the staff and faculty support I received in the beginning and throughout my university career.
During my studies, I worked on campus at the ISO and was also heavily involved in societies, events, and programming. There are so many ways to become involved in the campus and greater PEI community! I really love our campus community and look forward to having you join us! We support students with their immigration, academic, cultural and social needs. Reach out if there's anything we can help with during your UPEI journey.
nmourad@upei.ca
902-566-6092 
Dalton Hall, 421
---
Lyndsey Paynter
Administrative Support, Recruitment and First-year Advisement
Hello! My name is Lyndsey Paynter and I provide administrative support for our Recruitment and First Year Advisement team. In my role at UPEI, I arrange campus tours, book academic advisement appointments and, answer general inquiries for current, incoming, and prospective students. Please feel free to contact me with any questions you have about UPEI and I'm happy to help.
apply@upei.ca
902-628-4353 
1-800-606-8734 
Dalton Hall, 414