Your search has returned no results.
Other International Opportunities
Fulbright Canada Killam Fellowships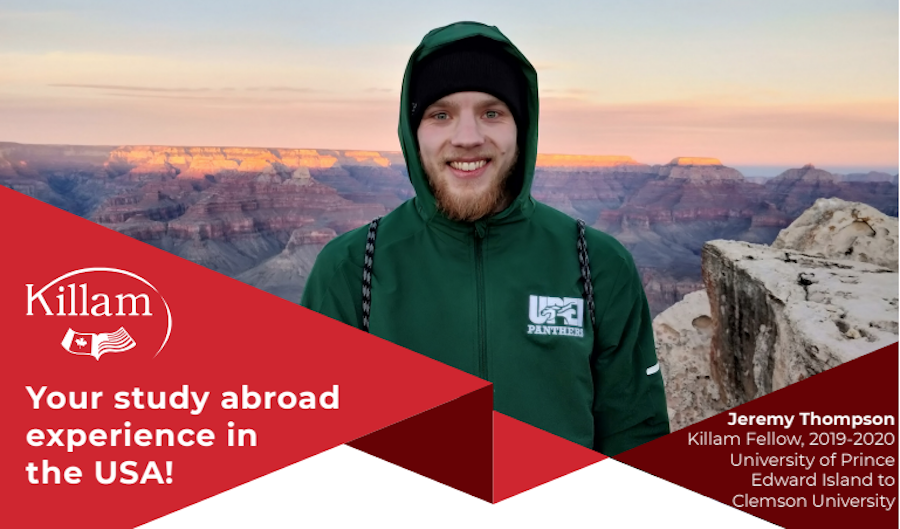 Application deadline: January 27, 2020
Would you like to be UPEI's Killam Fellow for 2020? Would you like to spend a semester abroad fully funded? UPEI and Fulbright Canada are now accepting applications for this program.
Jeremy Thompson, Computer Science major at UPEI, is spending his Fall 2019 semester at Arizona State University!
---
University of Colima, Mexico
Study Spanish and be immersed in Mexican culture at the University of Colima! The Spanish for Academic Purposes Program (EAPE in Spanish) program has been specially designed for non-native Spanish speakers who want to learn the language or increase their Spanish language skills.
Dates
Each level course (beginner, intermediate, advanced) is 12 weeks long.
First Trimester: January 13–April 17
Second Trimester: May 4–August 7
Third Trimester: August 17–November 20
Cost
Each course costs $1,550.00 USD and includes registration, books and cultural activities.
How to apply?
Students need to apply at least two months prior to the starting date of the course. 
Fill out the student application form: https://www.ucol.mx/relaciones-internacionales/formatos-estudiantes-visitantes.htm 
More information
Please contact: genoveva@ucol.mx
Universidad de Colima
Dirección General de Relaciones
Internacionales y Cooperación Académica
Av. Universidad 333, Colonia Las Víboras
Colima, Col.
C.P. 28040
Phone: +52-312-31-61063 
---
Insight Global Education 
Check out Insight Global Education's Semester in Development programs! These programs allow students to earn transferable credits and intern for one of our many partner organizations in Fiji, Uganda and Thailand! 

https://insightglobaleducation.com/university/

This is a private organization. For more information, please contact them directly:

Insight Global Education
Email: rafa@insightglobaleducation.com