Your search has returned no results.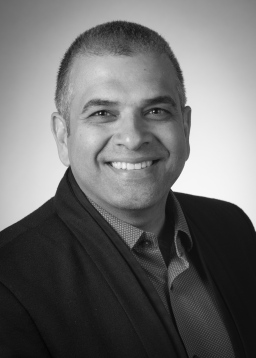 Position:
Program Director
Sessional Instructor
Department:
Paramedicine
Biology
Building:
Duffy Science Centre 430
Island Scholar Biography
Dr. Trevor Jain is the Medical Director for the Paramedicine programs at Holland College and Program Director for the BSc in Paramedicine Program at University of Prince Edward Island. He is the Associate Research Director for Division of Paramedicine at the University of Prince Edward Island and a member of the Prince Edward Island Emergency Medicine Research Group (PEIEMRG). He completed medical school at Dalhousie University and subsequently received specialty training in Emergency Medicine at the Queens University. Dr. Jain has deployed to multiple austere locations providing medical support to both armed conflicts and humanitarian operations with the Canadian Armed Forces. It was here he developed a keen interest in disaster medicine. He holds subspecialty in disaster medicine and currently is completing his PhD in this area. He has taught disaster medicine in Europe, Canada and the US.
In May of 2012 he envisioned a BSc in Paramedicine degree for the Atlantic region. Working with the Provincial Government of PEI, the University of Prince Edward Island and Holland College the Program was sanctioned with enrolment starting in 2017. Dr. Jain is currently a staff physician at the Queen Elizabeth Hospital in Charlottetown and a Clinical Assistant Professor of Emergency Medicine at Dalhousie University. He is a tutor for the Master of Science of Disaster Medicine for University of Brussels in Belgium and University of Piemonte Orientale in Italy. His research interests include emergency medical services, emergency medicine and disaster medicine. His current research focus is the use of UAV technology within the MCI framework.