UPEI ChangeMakers is a new program operating from November 2021 through April 2022, aimed at developing, supporting, and celebrating UPEI students' community work.

PEI needs you!
Strong communities rely on engagement. That's why we've created a program designed to support you as you engage in the kind of work that matters to you. We want to support you in developing the skills you need for the impact you want.

We see you!
Already engaged in community work? We love to see it! Let us help you to build on what you're already doing by expanding your skill sets, broadening your reach, and connecting you with others for collaboration and networking.

By signing up, you agree to either:
be matched with a local community group or groups to engage in at least 20 hours of community service learning over the course of 4 months; or 
provide us information about existing community service work that you are doing with a local community partner (with a minimum of 20 hours to qualify).
Signing up for this program grants you access to:
free training on anti-racism, board governance, grant writing, and more;
career planning support, specifically tailored to your work in the community and how that relates to your long term goals;
features on UPEI's website and in the press; and,
opportunities to connect and collaborate with other like-minded students across campus.
Emails will be sent to all program participants to determine workshop and professional development scheduling. Participants are not required to complete all aspects of programming, but instead are given free access to a range of high-value opportunities which they can participate in based on their priorities and availability.

Sign up today! 
---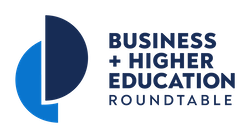 This program is being made possible as part of a new Business + Higher Education Roundtable (BHER) WIL Partnership with UPEI. BHER is building a network of partners to advance and strengthen Work-Integrated Learning (WIL) ecosystems across Canada. They provide tools, resources, and support to help organizations create or expand WIL opportunities.
All of BHER's partnerships are guided by the goal of providing every post-secondary student with a WIL opportunity during their first diploma or degree.