Minke whale skeleton/Indigenous art installation
Marine mammals are an essential part of the world's ecosystem. As an educational institution with a focus on aquatic animal health, AVC plans to install a fully articulated minke whale skeleton, which will be complemented by artwork with an Indigenous theme, in its large glassed-in atrium, The McCain Foundation Learning Commons.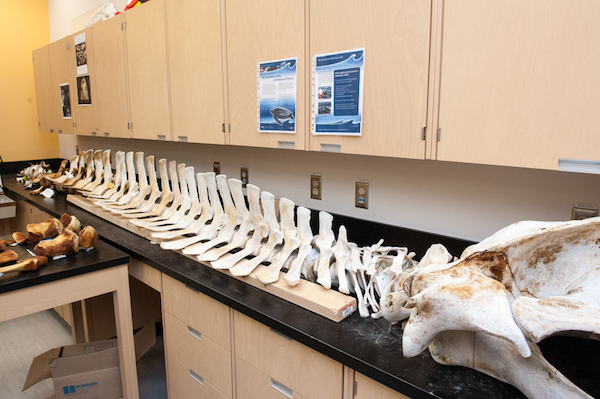 This installation will celebrate the College's long-standing relationship with the Canadian Wildlife Health Cooperative and recognize the remarkable career of renowned wildlife pathologist Dr. Pierre-Yves Daoust, Professor Emeritus, who retired from AVC in 2018. And with the incorporation of the artwork, it will pay tribute to the deep cultural and spiritual connection between Canada's Indigenous people and the animals that live in the marine environment. Our goal is to raise a minimum of $25,000 by December 31, 2018, to have the skeleton and the artwork completed and installed in The McCain Foundation Learning Commons.
Support the Minke whale skeleton / Indigenous art installation at AVC