Minimally invasive surgery equipment
Like people, animals can face a long, sometimes difficult recovery from surgical procedures. An emerging area in veterinary medicine is minimally invasive surgery.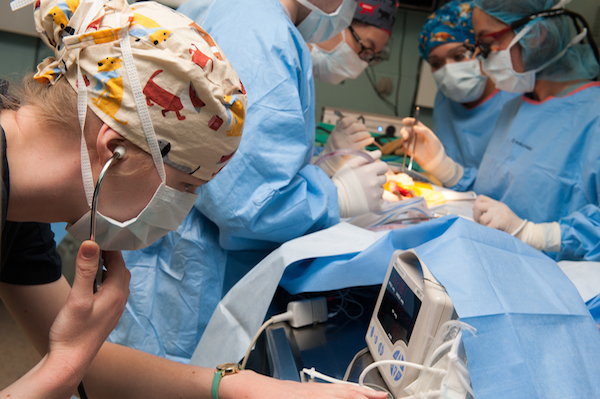 Using this technique, surgeons create small incisions through which they can insert specialized equipment to perform procedures, resulting in less pain and scarring, reduced blood loss, lower risk of infections, and overall quicker recovery time for patients. As a world-class veterinary teaching institution, AVC recognizes the importance of providing our clients with this surgical option when appropriate and our students with education in the use of these techniques. Our goal is to raise a minimum of $25,000 to purchase specialized equipment used in minimally invasive surgery by December 31, 2018. These funds will be matched by the AVC Veterinary Teaching Hospital.
Support the minimally invasive surgery equipment fund at AVC