Your search has returned no results.
Since 1993, Hooligan, a veteran of AVC's teaching equine herd, has taught every veterinary student who has come through our doors about horses and their unique bodies and medical needs.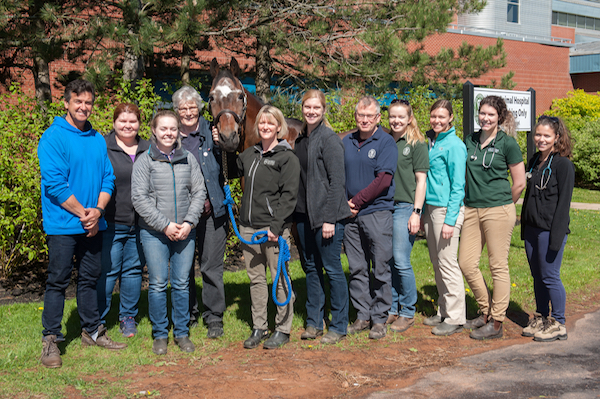 At the age of 30, Hooligan retired in 2018 to enjoy life and kick up his heels at a local farm. Dr. Aimie Doyle, a large animal veterinary surgeon and faculty member at AVC, has established the Hooligan Equine Award in honour of this much loved horse for a graduate who will go on to specialize in equine medicine or surgery. Our goal is to raise a minimum of $15,000 by December 31, 2018, to endow this award so that it continues in perpetuity.