Your search has returned no results.
The Healthy Campus Committee, in partnership with Athletics and Recreation, is pleased to announce the following initiatives for the campus community.
1. Health and Fitness Week
Join us for Health and Fitness Week, November 18-23! We are excited to present to you a schedule jam-packed with activities you can attend, with focuses ranging from mental health, nutrition, physical activity, and general health and wellness! 
2. Karma Yoga - Tuesdays, 12:10 pm
The Karma Yoga class is held every Tuesday from 12:10–12:55 pm at UPEI Chaplaincy Centre.
This program provides a full-body strength and flexibility workout which tones the body. Long stretches will melt away stress and create a feeling of deep relaxation. Please bring your own mat and/or towel and water.
Fee: Fee for each class is a donation to the UPEI food bank - $5 or food donation.
3. Tobacco Cessation Supports
UPEI has a number of tobacco cessation supports and programs available with a Quit Care Program in October 2017. Supports vary depending on if you are a UPEI student or UPEI employee.
In accordance with the UPEI Tobacco-use policy, using tobacco products on University property is prohibited. The boundaries of University property are depicted in the following image: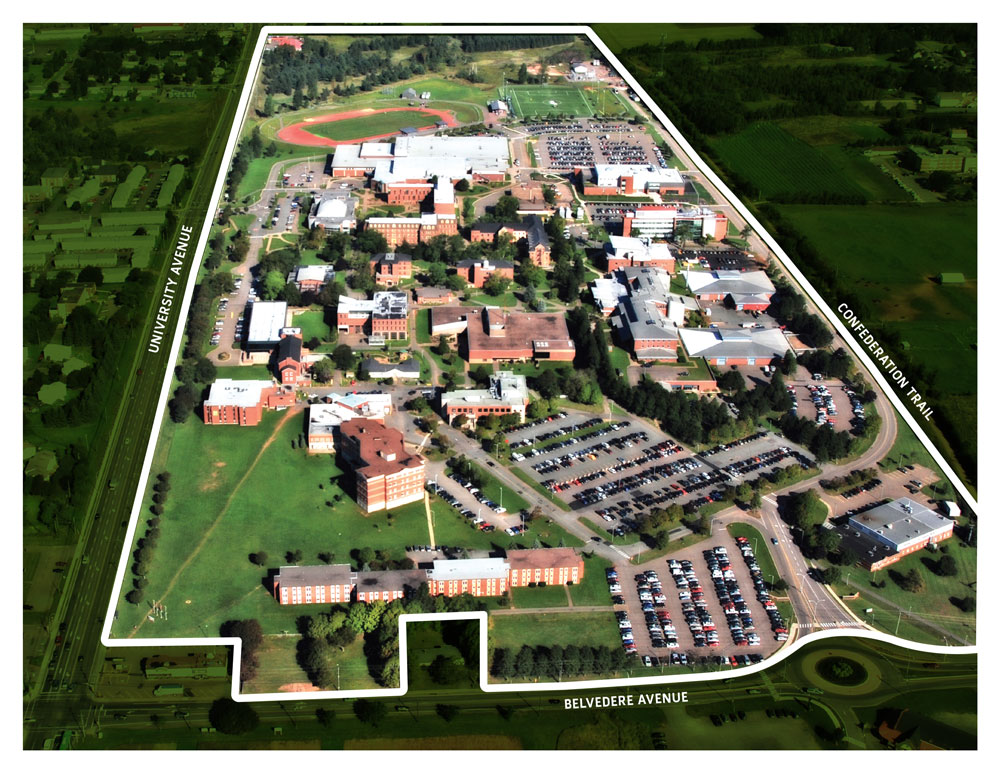 ---
For all programs and information listed above, please contact Angela Marchbank by email at amarchbank@upei.ca; or call (902) 566-0606.