The Healthy Campus Committee, in partnership with Athletics and Recreation, is pleased to announce the following initiatives for the campus community.
1. Karma Yoga - Tuesdays, 12:10 pm
The Karma Yoga class is held every Tuesday from 12:10–12:55 pm at UPEI Chaplaincy Centre.
This program provides a full-body strength and flexibility workout which tones the body. Long stretches will melt away stress and create a feeling of deep relaxation. Please bring your own mat and/or towel and water.
Fee: Fee for each class is a donation to the UPEI food bank - $5 or food donation.
2. Tobacco Cessation Supports
UPEI has a number of tobacco cessation supports and programs available with a Quit Care Program in October 2017. Supports vary depending on if you are a UPEI student or UPEI employee.
In accordance with the UPEI Tobacco-use policy, using tobacco products on University property is prohibited. The boundaries of University property are depicted in the following image: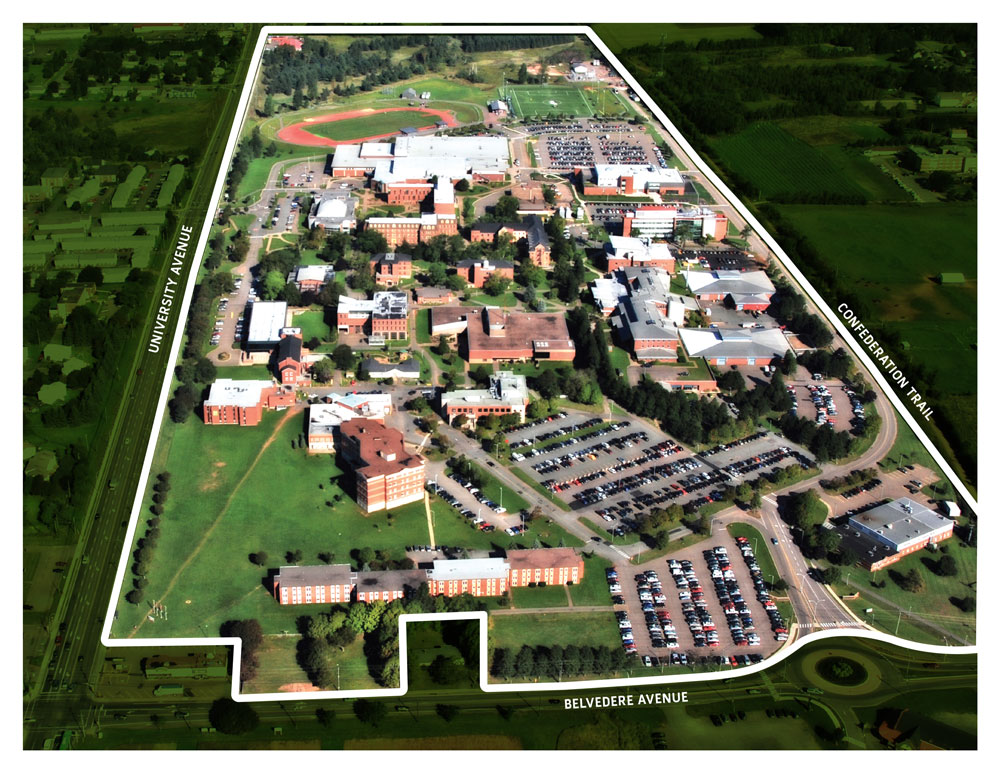 3. Fitness and Wellness Week
Join us for Fitness and Wellness Week, November 18-23.
Details to be announced in September! Stay tuned!
---
For all programs and information listed above, please contact Angela Marchbank by email at amarchbank@upei.ca; or call (902) 566-0606.